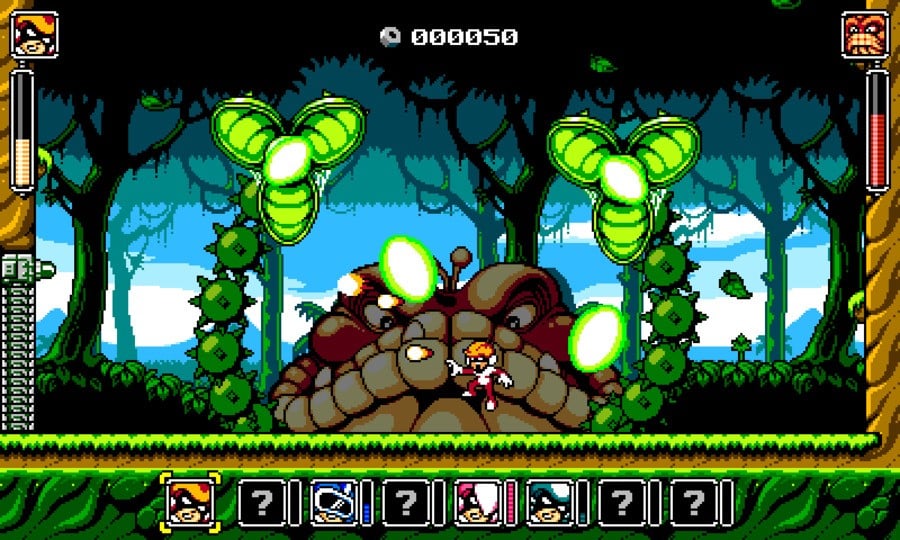 The lovely folks at Box Hedge Games recently reached out to tell us about their upcoming game Super Mighty Power Man, which - should its upcoming crowdfunding campaign be successful - is headed to the Switch eShop at some point in the foreseeable future. 
This Mega Man style game is quite exciting, as the team behind it is composed of experienced game developers from the likes of Frontier Developments, Eden Games, King Digital Entertainment and Gameloft.
Here is more information from Box Hedge Games:
Super Mighty Power Man is a genuine 2D action‐platformer reminiscent of video games from the late 80's and early 90's. It is like games found on the NES console when fun was more than QTE, lengthy tutorials, and never‐ending cinematics.

Super Mighty Power Man (SMPM) is greatly inspired by the famous Mega Man game series as well as others including: Castlevania, Contra, Duck Tales, Kirby, Super Mario Bros. and more recent ones like VVVVVV, Retro City Rampage and Shovel Knight.
Besides being a true love letter to the NES legendary gaming era, it is above all a tribute to the renowned Blue Bomber and our passion for such games that has stayed with us since childhood.

Take control of Corey, a boy who accidentally finds himself caught in a most unexpected adventure to save the galaxy. Helped by a clumsy extraterrestrial robot named Robby, and armed with a mysterious device called 'The Power Grasp', Corey must defend the Earth from the spreading evil forces of General Mok. He will need to fight (and jump) his way through deadly environments, hordes of monsters, and other hazardous traps to free occupied planets from the tyranny of his enemy's lieutenants.

'The Power Grasp' grants Corey superhuman powers, allowing him to merge with other lifeforms and become one of the many forms of Super Mighty Power Man!
A Kickstarter for Super Mighty Power Man will be launched soon and we are sure it will get funded unless the goal is utterly ludicrous. Watch this space for more information, and let us know if you want to see this title on the Switch.