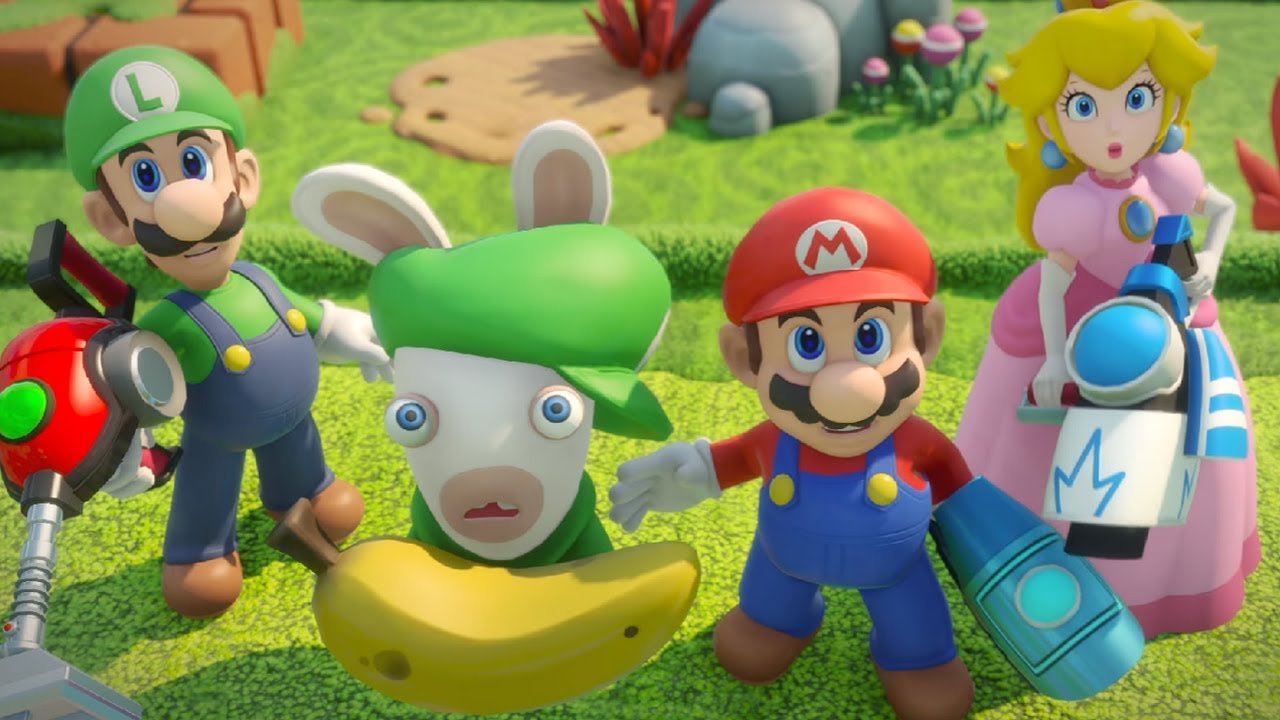 In the nadir of the Wii U's mid-life, when third-party support rapidly dried up, it was easy to complain about major companies that had walked away. Yet in some cases it was an inevitable business decision - for example by Spring 2014 Ubisoft was reporting that the Wii U was accounting for just 3% of its game sales. The company drew back the scale of its support as Wii U sales toiled, which led to lousy sales of the games it did release; the cycle was set.
So far it's been rather different with the Nintendo Switch. Not only is the system selling well and maintaining momentum, but Ubisoft also teamed up with Nintendo for the rather excellent Mario + Rabbids Kingdom Battle. That title was cited by Ubisoft as an important release in its most recent financial briefing and, tellingly, seems to have contributed a great deal to the company's sales on Nintendo's console.
As you can see below the Switch is battling it out with the Xbox One in terms of sales contributions for the last three months - a decent showing. This will likely be mostly down to Mario + Rabbids, though Rayman Legends: Definitive Edition also had a couple of weeks on the market before the 30th September cut-off. It's worth pointing out that a lot of multi-platform games were pushing for post-launch momentum as opposed to being fresh releases in this period, so we shouldn't get too carried away with the positive Switch percentage.
Even with the provisos of Ubisoft's limited new releases in that three month window, those sorts of numbers will hopefully encourage the company to push on with further support for the Switch. Though no major announced exclusives are in the works at present, Nintendo's system was highlighted as a key platform for next year's Starlink: Battle for Atlas during E3. Mario + Rabbids isn't done, either, with new story content due as DLC in the New Year, which may encourage Ubisoft to step up its marketing of the expansion pass.
Here's hoping for more third-party support in 2018 and beyond.
[source resetera.com, via ubistatic19-a.akamaihd.net]