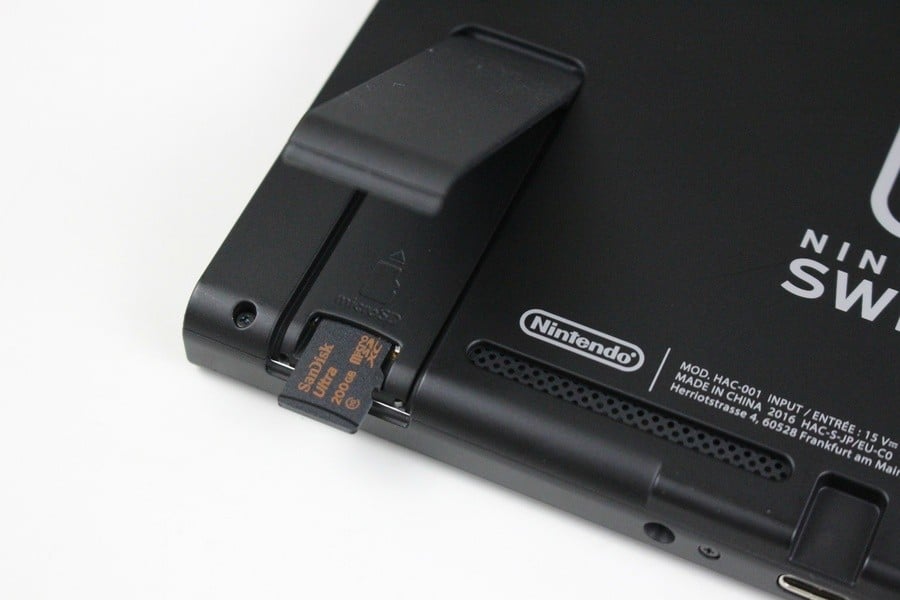 Nintendo has revealed that some future retail Switch games will require you to own a MicroSD card in order to play, with NBA 2K18 being the first physical game that requires additional storage to be present.
While the game won't be entirely unplayable - it is said that a "portion" of each title will be available "out of the box", even without a MicroSD card - it does mean that in order to get the full experience, you're going to have to pony up even more cash. Nintendo says that the packaging for games which require a MicroSD card will be clearly marked to avoid confusion.
Speaking to IGN, a representative for Nintendo of America said:
A microSD card will be needed for certain Nintendo Switch games that contain an especially large amount of content and require additional storage for players to enjoy the full experience.

If you purchase a physical version of a game that requires an additional microSD memory card, you will be able to play a portion of the game right out of the box (for example, specific levels or modes). 
To enjoy the full game, downloading additional data is required. Depending on the storage requirements for each game, it may be necessary to purchase a microSD card to expand storage space. When purchasing a digital version of the game, it may also be necessary to purchase a microSD card depending on the game's storage requirements and the storage available on the consumer's Nintendo Switch console.

Some Nintendo Switch games will require consumers to purchase an additional microSD memory card to play them. Our expanded storage solution offers flexibility for those who need it to play these games. People can choose exactly how much additional storage space they want to buy, depending on the number and type of games they play, and the amount of content they plan to download.
The Switch has 32GB of built-in storage as standard, which, you would assume, would be enough to avoid this kind of thing. We now find ourselves in the strange situation of needing expandable memory simply to play boxed, retail releases. Still, it makes Nintendo's recent agreement with SanDisk to create themed MicroSD cards a little more understandable.
What do you make of this news? Sound off by posting a comment below.
[source uk.ign.com]