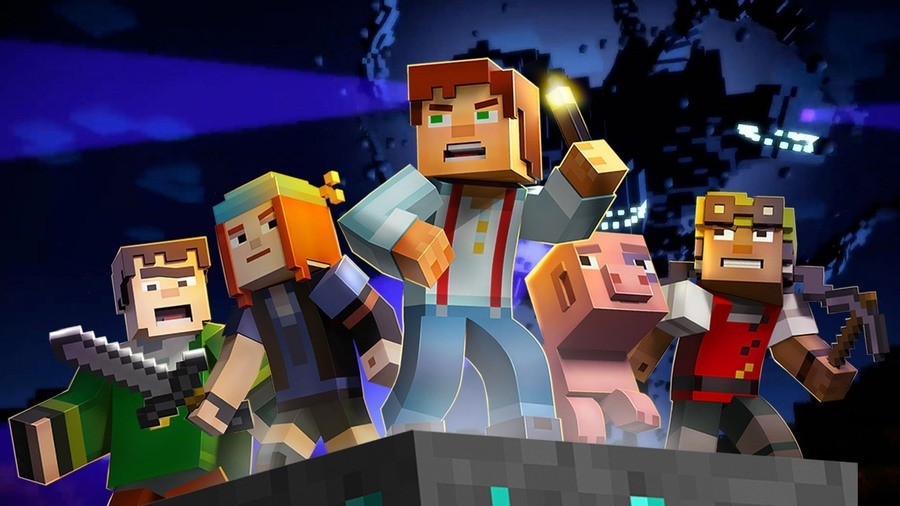 The output of Telltale Games may not be to everyone's tastes but the studio has cornered the market in story-driven, episodic adventure titles at the moment. Its library includes IP such as Batman, Minecraft and The Walking Dead, and it has plenty of fans who lap up each and every new release.
The good news if you're one of those fans and you own a Nintendo Switch is that Telltale seems pretty open to releasing games on the hybrid console. It has kicked things off with Minecraft Story Mode: The Complete Adventure but Telltale's head of creative communications Job Stauffer insists that nothing is off the table as far as future releases are concerned:
No series is out of the question for us to bring to Switch. We'll be examining everything and hopefully making a lot of fans happy. Plain and simple, the Nintendo Switch is a perfect match for Telltale. [Development has been] seamless and perfectly suited to everything that we do.
Stauffer states that the company has been really happy with the porting process for Minecraft, and that we'll see more games heading to Switch "very soon.":
The next game you'll see [on Switch] after Minecraft may very well be the first season of Batman, as it's still fresh in the studio right now, and we expect to follow it up soon with other titles like Guardians of the Galaxy and Minecraft: Story Mode – Season Two.

We're looking backwards and forwards [in our portfolio] and we're really excited about the Switch. To say we're steering away from other content because the audience isn't there isn't true. Looking at The Walking Dead, for instance, I don't think we're in as much of a rush right now, because looking into earlier seasons might require some additional effort to bring our content up to speed and up to Nintendo's standards.
Are you excited about playing more Telltale games on your Switch? Which series would you like to see next? Let us know with a comment.
[source mcvuk.com]