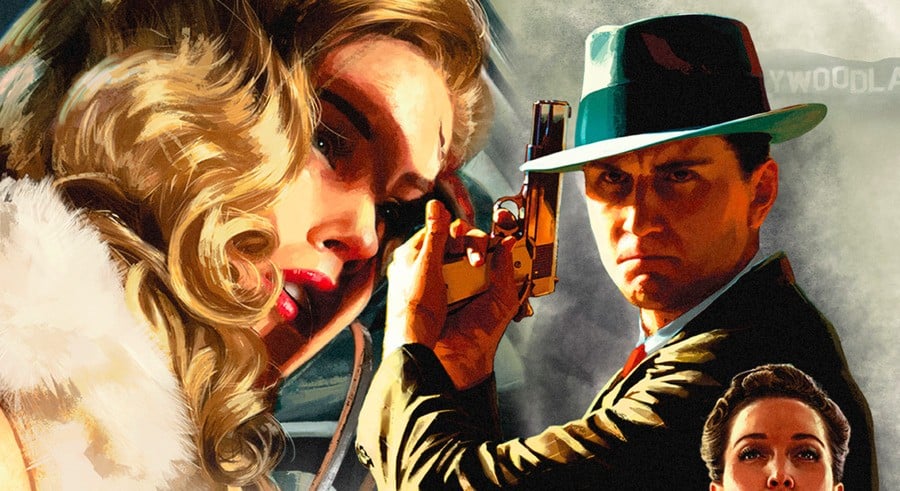 Rockstar Games has announced that it is resurrecting its acclaimed 1940s crime title L.A. Noire for modern consoles, including the Nintendo Switch.
The Switch version of the seminal classic will boast all of the DLC released so far, as well as motion controls, HD Rumble, "contextual touch screen controls for portable detective work" and new wide and over-the-shoulder camera angles.
The game is also being repackaged for Xbox One and PS4 with enhanced visuals and 4K support on the PS4 Pro and Xbox One X. In addition to these versions, Rockstar is also releasing L.A. Noire: The VR Case Files for the HTC Vive VR platform.
Step up Sam Houser, Founder of Rockstar Games:
We're excited to bring L.A. Noire's unique mix of real detective work, classic Hollywood atmosphere and thrilling action to these new platforms. Now with a choice of spectacular virtual reality, stunning 4K, or the freedom of portable play, these enhanced versions are a perfect opportunity for players to experience this richly detailed world in a whole new way.
Here's the original trailer for the 2011 release of the game on PS3, Xbox 360 and PC:
L.A. Noire was critically acclaimed upon its original release six years ago, and boasted some of the most convincing facial animation yet seen in a video game. Will you be picking it up on Switch when it arrives on November 14th? Tell us with a comment.
[source businesswire.com]