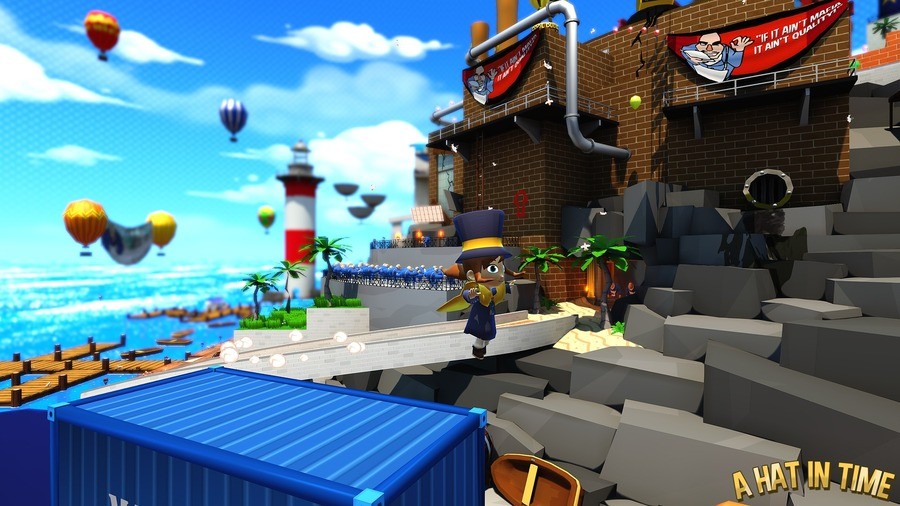 A Hat in Time is one of those Kickstarters that feels like it's been in development forever, as it's been gradually delayed again and again. The 3D platformer is finally seeing a release on 5th October, but the Switch isn't included on its list of platforms. Earlier in the year, developer Gears for Breakfast noted that it didn't have access to Switch development kits, but that has now apparently changed in the latest developer update.
Gears for Breakfast mentioned that it now has access to Switch development kits, although it was keen to point out that its focused first on releasing the game in October, going further to say that there are currently no plans for a Switch port. Here's what was said:
Hey everyone, thank you so much for your continued support for A Hat in Time!! A while ago, we asked our fans to make sure to let everyone know how much you care for the game, and you really have! Humble and Gears now have access to Nintendo Switch devkits. Unfortunately we won't have time to touch the devkits for a while now that we're SO close to release (October 5th). Additionally, we'd like to remind everyone that there are NO PLANS for additional releases until we make any kind of official announcement.
We'd be willing to bet this one will pop up on the eShop someday, but only time will tell. Perhaps after the initial release, the developers will have more to say on that front.
What do you think? Would you buy A Hat in Time for your Switch? Do you think the developers will port it over? Share your thoughts in the comments below.
[source twitlonger.com]