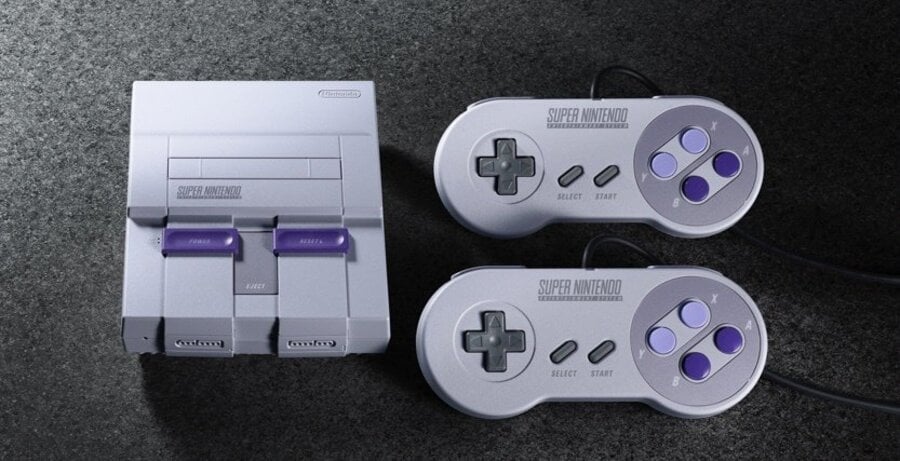 If Nintendo Life's Twitter account is any yardstick to judge this by, our North American readers are getting increasing frustrated that pre-orders for the Super NES Classic Edition are still yet to open. We've put together a handy guide rounding up all the SNES Mini pre-order options for you, so all you can do for the moment is keeping F5-ing those pages and waiting in hope so you don't miss your chance to grab one before they all sell out.
We've heard quite a bit of chatter that US pre-orders might not have gone live as the Super NES Classic Edition has not yet been given FCC approval. Basically, the Federal Communications Commission (FCC) ensures that every electronic device sold in the United States gets an approval to say that the electromagnetic interference it generates is within safe limits.
So why hasn't the SNES Mini got this approval yet? One possible reason is that getting FCC approval would lead to an early leak; let's be honest, it's not like a modest device like this would struggle to get the approval.
This might go some way to explaining why GameStop, Toys 'R Us and Target are not yet listing the Super NES Classic and why Amazon US, Walmart and Best Buy only have placeholder pages. It seems many US-based retailers have policies about not listing products without the all-important FCC approval. Microsoft has recently stated that the lack of FCC approval is the reason that the Xbox One X can't be pre-ordered yet, so this might not seem as farfetched it as sounds.
While lack of FCC approval might be one reason, some sources are saying the lack of pre-orders is more likely due to other causes. Namely the messy launch of the NES Mini in North America which led to many annoyed customers struggling to get a pre-order in, while scalpers gobbled up all the stock to put on eBay and Craigslist.
Will US retailers do anything different this time to try to combat scalpers? Based on what we've seen in the UK it is unlikely; we'll probably experience the same pre-order frenzy when the retailers eventually do start taking orders.
So whatever the reason for the ongoing delays are, keep your eyes peeled as it surely can't be much longer - can it?