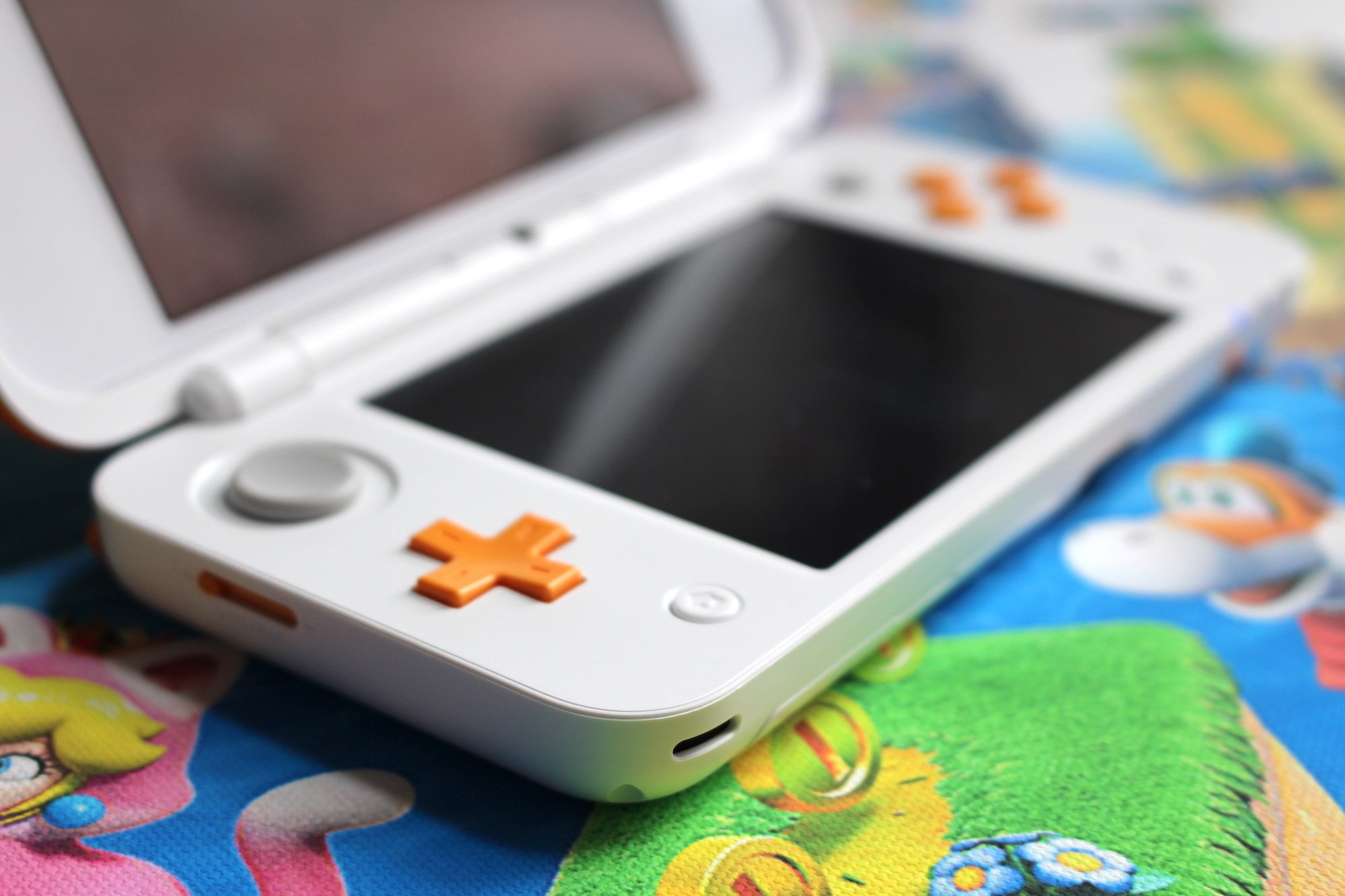 Nintendo launches new hardware this week, but unlike some of its previous iterations it's arriving rather quietly. In fact, the company hasn't mentioned it all that much on social media in the past week or two, so you may have forgotten it's happening. The New Nintendo 2DS XL arrives on 28th July, alongside Hey! Pikmin and Miitopia; you can also add Dr Kawashima's Devilish Brain Training: Can You Stay Focused? to the list in Europe.
In some respects it's a normal launch; a new version of the 3DS with a couple of key releases. Back in February 2015 when the New Nintendo 3DS and New Nintendo 3DS XL came to Europe and North America - having arrived in Japan and Australia/New Zealand late the year before - they were joined by a couple of notable games. It was undeniably a launch with far great promotion and emphasis, too, with those games being The Legend of Zelda: Majora's Mask 3D and Monster Hunter 4 Ultimate. Circumstances were also different - the New 3DS delivered quite a few new features and improvements at a hardware level, and we'd suggest the accompanying games were more enticing. On top of that Nintendo fans were excited for something new - the Wii U was struggling in stores, the 'NX' was a pipe dream, and the 3DS was due a revamp.
The New 2DS XL is arguably in a tough spot right now - so much attention is now on the Nintendo Switch, and it's not technically an 'upgrade'; sitting between the 2DS and New 3DS XL in the 'range', it has all the New features minus the 3D effect. Those with a New 3DS arguably have little reason to even consider a purchase, with potential motivation being the desire to 'collect' or a liking for the design. Nintendo is targeting new buyers and potential upgrades from the standard 2DS model, of course, with the New variant delivering a clamshell and arguably 'cooler' look.
Nintendo still has time to raise awareness, but its approach has been surprising. Previews of the handheld went out in May, and reviews filtered out in June, all well ahead of the actual release. Perhaps the company didn't want to promote the hardware in the midst of its heavy current push for Splatoon 2, for example. In either case, the arrival of the New 2DS XL this week is feeling a little like an afterthought.
It'll be interesting to see how it performs. Nintendo is targeting six million 3DS 'family' system sales this financial year, though we'll see whether this is adjusted in the quarterly results due this week. It's debatable whether Hey! Pikmin and Miitopia will shift units, but there's every reason to think the system could get a big boost alongside Pokémon Ultra Sun and Ultra Moon later this year.
In any case, with a new Nintendo system (oh alright, a Nintendo system iteration) around the corner, are you planning to get one? Do let us know in the polls and comments below.