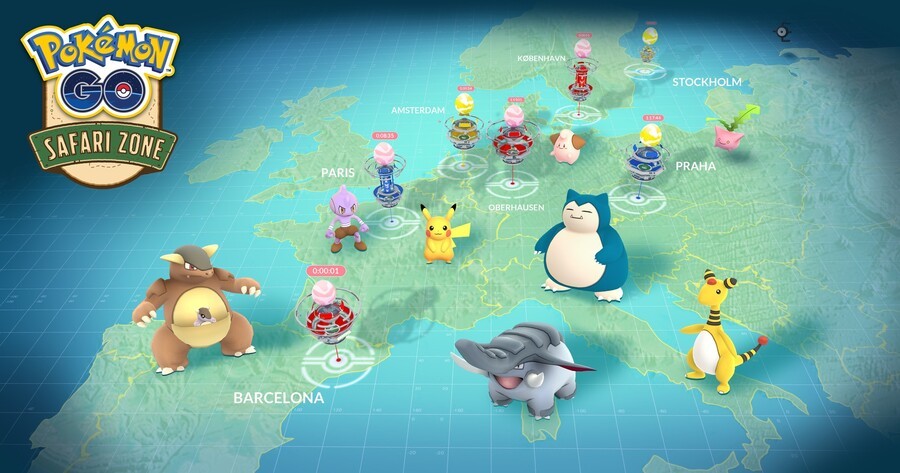 In an update post detailing Pokémon GO's upcoming European Safari Zone events, Niantic has announced that the first two events scheduled for early August will now be delayed until the Autumn / Fall season. Originally due to take place on 5th August (Copenhagen and Prague) and August 12 (Stockholm and Amsterdam), the two meetings had promised that players would be able to catch a "wide variety" of Pokémon from Kanto and Johto, including some Pokémon appearing in Europe for the very first time. A precise replacement date is yet to be given. 
Niantic is currently dealing with the fall-out from connection issues that occurred at Pokémon GO Fest last weekend, so may be working to bolster its infrastructure. Players experienced problems logging into the app and there's been plenty of criticism, though some attendees have spoken up in defence of the good parts of the huge Chicago event.
Other scheduled events for Europe (16th September in France, Spain, and Germany) are unaffected as well as an event in Yokohama, Japan on 14th August.  Finally, Niantic has announced that non-European Pokémon will start to appear in "certain" cities across Europe. Any more information regarding these whereabouts will be updated accordingly. 
Does this news affect you at all? Let us know. 
[source pokemongolive.com]