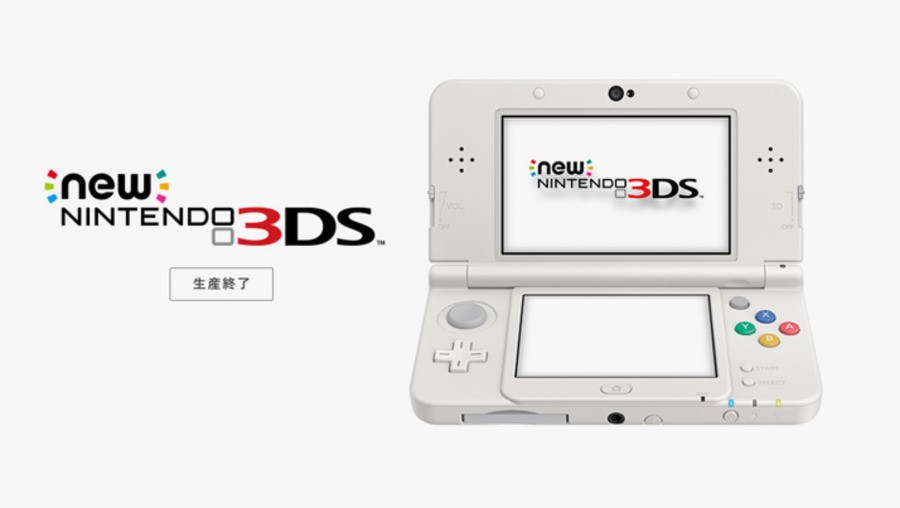 Earlier today, Nintendo of Japan revealed that it would be ceasing all production of the smaller New Nintendo 3DS, leaving just the 2DS and XL models on the market. Though this was a bit unexpected, it wasn't necessarily surprising given that the XL 3DS models generally sell better and Nintendo has been rather half-hearted in its production and distribution of the smaller variant. Even so, many were wondering what impact this announcement would be having on other territories, and now Nintendo of America has commented on the matter.    
Speaking with Games Industry, Nintendo of America had this to say:
This announcement does not affect Nintendo of America territories, as the model in question was only sold in limited quantities as special offerings. There are no changes to the sales status of New Nintendo 3DS XL, Nintendo 2DS or the upcoming New Nintendo 2DS XL, which launches on July 28.
Unfortunately, it's not looking good for fans of the smaller model, as NoA is effectively saying that this has no bearing on the territory because the model was never mass produced to begin with. If you've been interested in picking one up, now might be the time to snag a unit, as they're likely going to get a lot rarer in the coming months.
What do you think? Are you sad to see the small New 3DS go? Have you managed to pick one up? Share your thoughts in the comments below.
[source gamesindustry.biz]