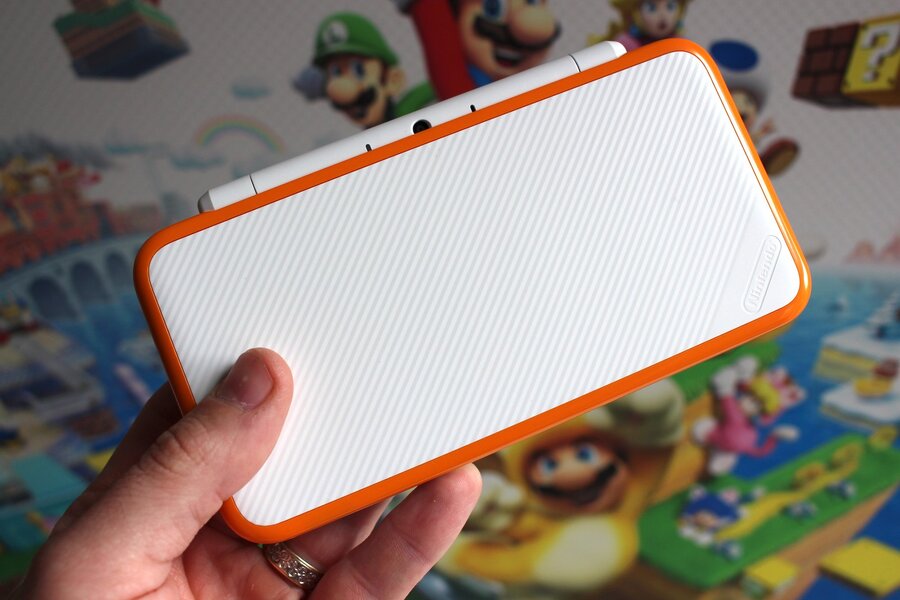 The New Nintendo 2DS XL was Japan's biggest selling piece of hardware for the last week in Japan, according to Famitsu.
The newest member of the 3DS family shifted 36,860 units in its first week on sale, and was accompanied by new releases Hey! Pikmin (79,517) and Ever Oasis (15,907).
Elsewhere, stock shortages resulted in a 30 percent drop in sales for the Nintendo Switch, which was in second place with 25,154 units. In third was the PS4 with 21,579 consoles sold, while the New Nintendo 3DS XL managed 9,241 units. If you combine the sales of the PS4 with its more powerful sibling the PS4 Pro, then total sales for Sony's platform were 28,793 - putting it in second place, ahead of the Switch.
Japanese Top Ten software sales (week ending July 16th)
Final Fantasy XII: The Zodiac Age (PS4), Square Enix, 98,337 (New) 
Hey! Pikmin (3DS), Nintendo, 79,517 (New) 
Ever Oasis (3DS), Nintendo, 15,907 (New) 
Gundam Versus (PS4), Bandai Namco, 13,289 
Mario Kart 8 Deluxe (Switch), Nintendo, 8,841 
ARMS (Switch), Nintendo, 6,241 
100% Pascal Sensei: Kanpeki Paint Bombers (3DS), Konami, 5,763 (New) 
Pocket Monster Sun/Moon (3DS), Pokemon, 5,052 
The Legend of Zelda: Breath of the Wild (Switch), Nintendo (4,023) 
Hakoniwa Company Works (PS4), Nippon Ichi Software, 3,891 (New)
Japanese Top Ten hardware sales (week ending July 16th)
New Nintendo 2DS XL, 36,860 
Nintendo Switch, 25,154 
PS4, 21,579 
New Nintendo 3DS XL, 9,241 
PS4 Pro, 7,214 
PS Vita, 4,487 
Nintendo 2DS, 1,591 
New Nintendo 3DS, 772 
Wii U, 216 
PS3, 135 
Xbox One S, 35
[source mcvuk.com]