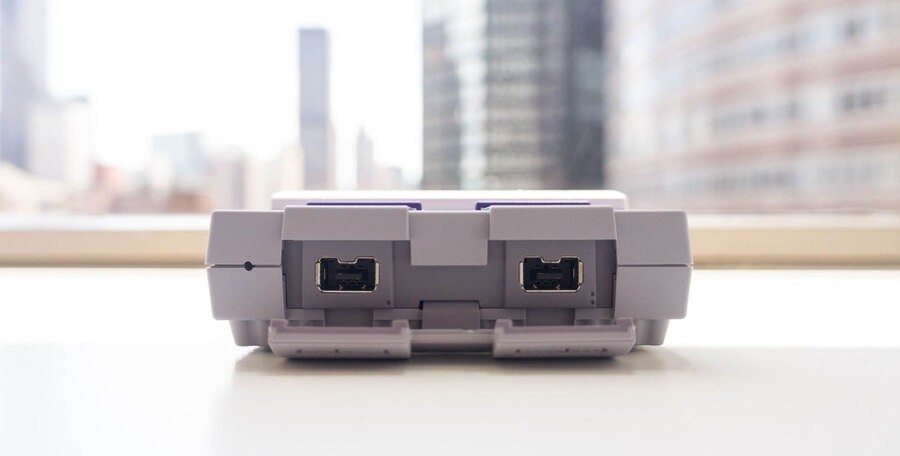 While we patiently wait for the North American Super NES Classic Edition pre-orders to open, many US-based media outlets have been granted access to this shrunken Super NES, including Polygon who have lots of lovely photos in their gallery.
While they weren't given the opportunity to see the SNES Mini powered up as it is just a demo unit, it certainly seems like the build quality of this unit is solid enough and will invoke memories of the classic hardware it replicates.
One thing which caught our eye in the photo gallery is how the Wii Remote style controller ports are revealed. On the NES Mini these were not hidden, however on the European and Japanese version we saw they were concealed this time behind a flap. 
It appears the same is the case with the North American version too, so you'll need to pull down that flap to hook up your Super NES controllers. Apparently the eject button is just for show, also!
Let us know what you think about the Super NES Classic Edition design with a comment below.
[source polygon.com]