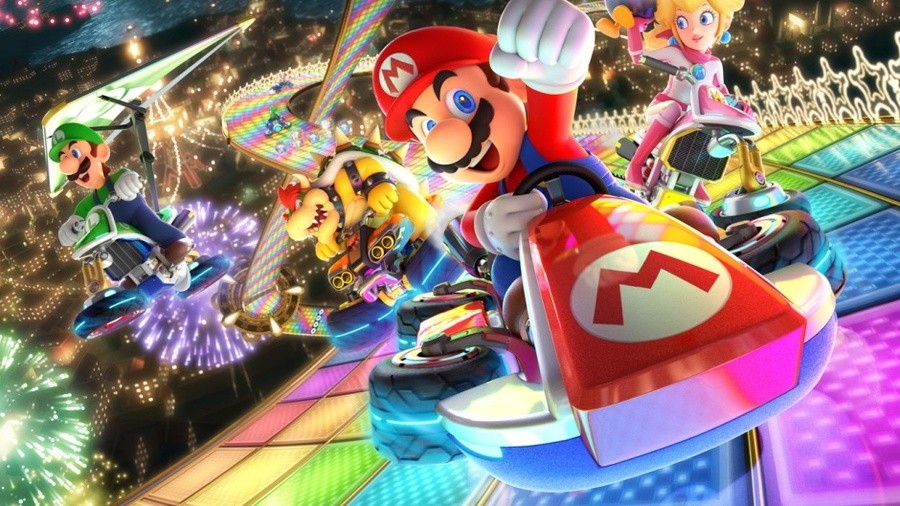 Happy Mario Kart 8 Deluxe week! Ok, that's not catchy, but in any case this is the week that the all-in-one-slightly-revamped racer lands on the Nintendo Switch. Veterans on this website may recall, too, that the Wii U original featured in a few 'community play' events back in the day, a period when options for getting together and having a jolly bit of online gaming was annoyingly difficult with Nintendo games. This title, with its equivalent 'Tournament' option, thankfully opens the door a little on Nintendo's latest hardware.
While we're yet to see the 'Nintendo Online Service' spring into life for Switch, then, this release does give us a chance to get together and play games as a community. The plan is simple - we'll have a Grand Prix tournament on Saturday 29th April, and a Battle tournament on Sunday 30th April; after all this re-release has a proper Battle Mode that's actually worth playing.
You get to choose the rules though. You have until noon Pacific / 3pm Eastern / 8pm UK / 9pm CET on Thursday 27th April to vote, and on Friday 28th April we'll post the details, tournament room codes and so on. Then, at the weekend, we'll have live blog articles setup so we can diss each other after that dramatic red shell on the finish line. As a minimum this writer and our video man Alex will be playing at different points, and a few more members of the team will possibly pop in as well.
So, to the votes!
Grand Prix Tournament - 29th April at 10am Pacific / 1pm Eastern / 6pm UK / 7pm CET - Six hour runtime
Battle Tournament - 30th April at 10am Pacific / 1pm Eastern / 6pm UK / 7pm CET - Six hour runtime
---
These initial tournaments are just a bit of fun, as we'll all still be getting into the groove, unlocking vehicles and so on. We'll perhaps explore giving them a competitive edge in future online events.
Get voting!