This past weekend brought the ESL Go4Splatoon European Grand Final, in which teams splatted it out for the crown and Nintendo Switch consoles as prizes. Also of note at the event, though, was a brief reveal of a new track for Splatoon 2 - Humpback Pump Track.
A brief glimpse is below (if the video doesn't auto-play at the right spot, go to the 2 hours, 8 minutes and 25 seconds mark).
The official Splatoon Tumblr page has also uploaded some screens and a brief outline.
Introducing Humpback Pump Track. This new stage is an indoor BMX track, but Inklings use it as a stage for Turf War. It features many curvy ups and downs, and the bike track surrounds a small hill in the middle. You'd think the openness makes for great visibility, but the hump abundance creates a surprising amount of blind spots. Inklings can employ multiple strategies, including frontal breakthroughs or attacking from the side.

Oh… and we just realized that jellyfish can ride bikes? What!?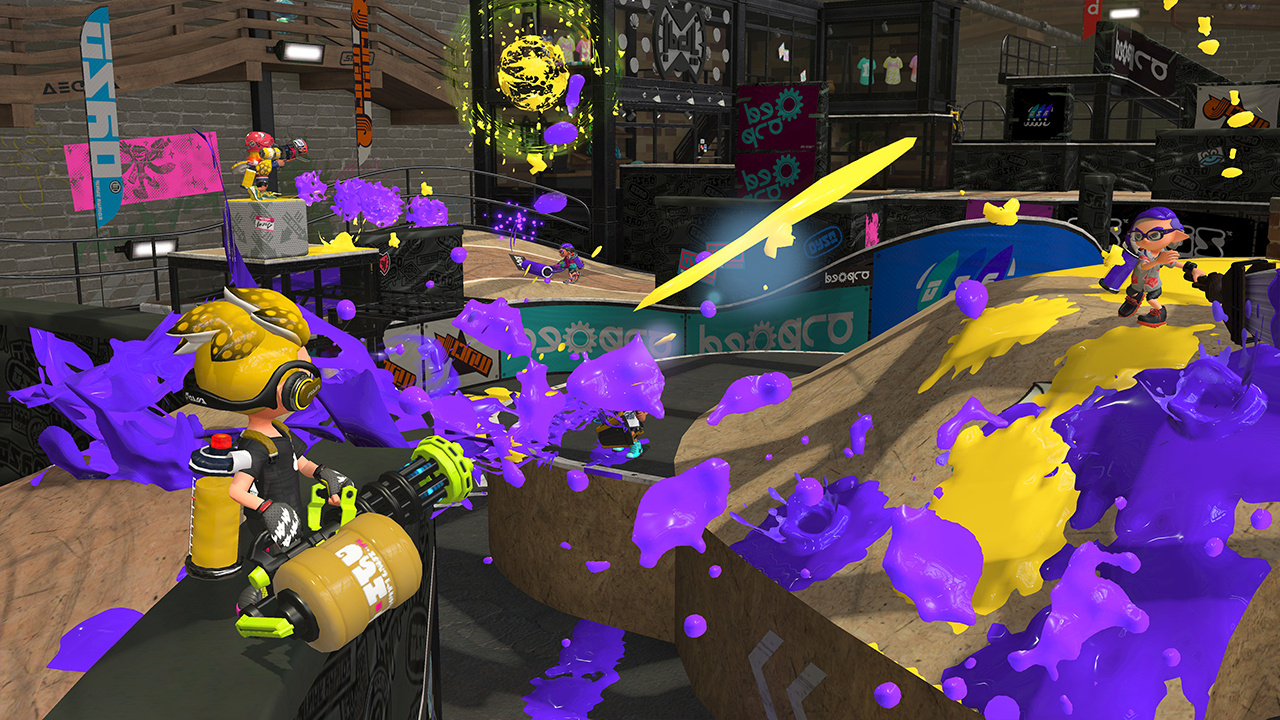 Let us know what you think of this new stage in the comments.