It seems Nintendo is getting a taste for giving us wallpapers through My Nintendo - we tried the Snipperclips - Cut it out, together! file on our phone, and it wasn't bad. Nintendo of America is now offering an equivalent for Fire Emblem Echoes: Shadows of Valentia, though no equivalent is available yet in Europe.
As before one 'purchase' at 50 Platinum Points entitles you to downloads in various sizes: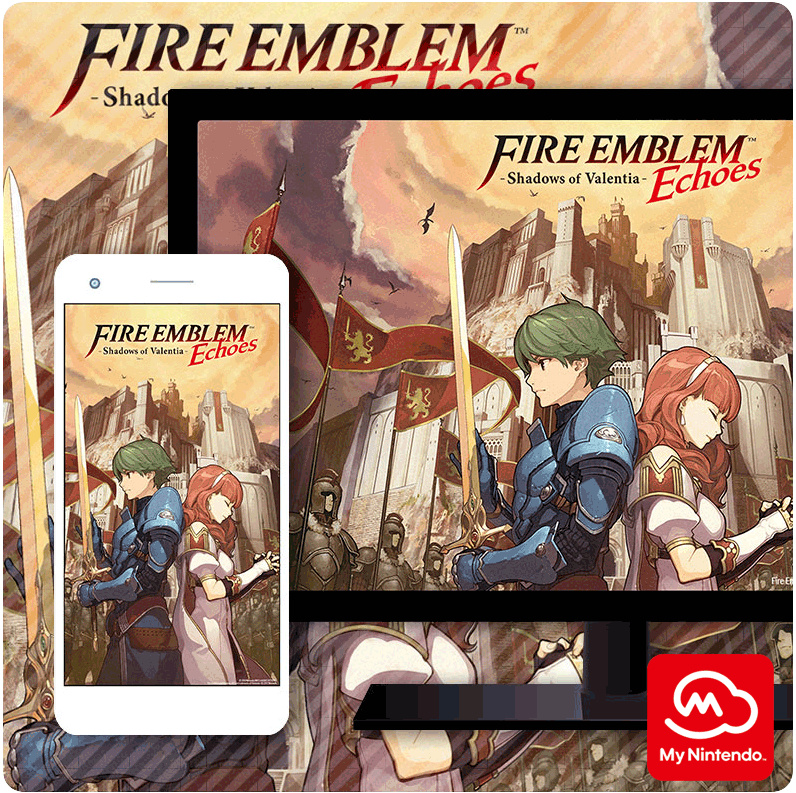 For PCs
1920 x 1080, 1366 x 768, 1280 x 1024
For smart devices
1080 x 1920, 640 x 1136, 1242 x 2208, 750 x 1334, 720 x 1280
---
Are any of you North American My Nintendo members tempted?
[source my.nintendo.com]