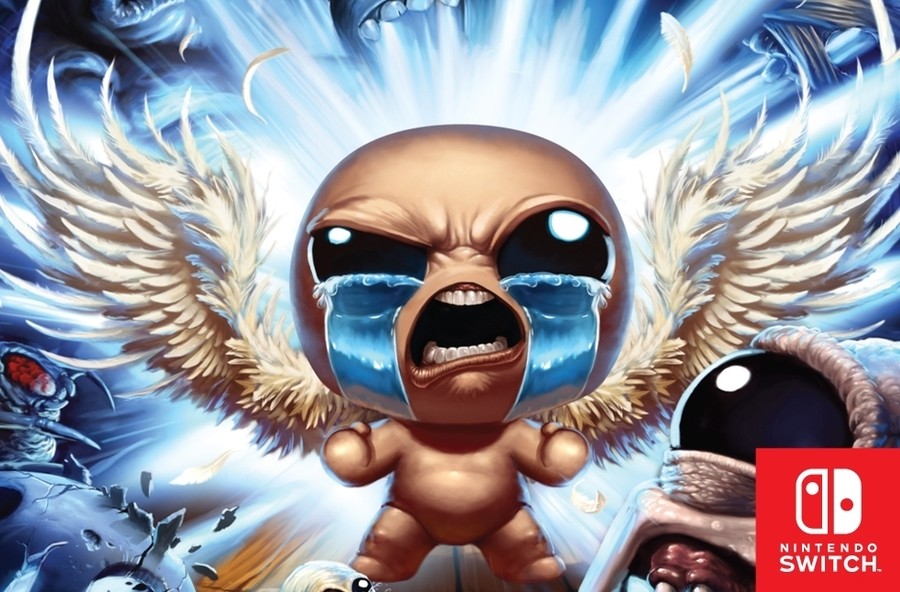 Whenever we cover release details for Nicalis titles, in particular anything going to retail such as The Binding of Isaac: Afterbirth+ and Cave Story+, 'in North America' should be an assumed add-on. The logistical challenges and realities of retail distribution has meant that early efforts from the publisher on Switch have skipped the PAL territories.
Unfortunately that's meant those hoping to get Afterbirth+ in Europe and Australia without messing about with eShop accounts have missed out - in good news, though, Headup Games is stepping in. It's a publisher familiar for releases such as Typoman, but it's also prolific across a lot of titles on various systems. Now it's teaming up with Nicalis to release The Binding of Isaac: Afterbirth+ at retail in Europe and Australia, with the Euro price set to be €39.99. It's due in Q2, which is within the next 2-3 months, and in the press release Nicalis President Tyrone Rodriguez outlines plans for the partnership to continue with other releases.
Nicalis has sought a partner that can take good care of our European fanbase. And with Headup Games, we've found it. They're going to do their best to ensure our games get into the hands of European players.
It's good news for those particularly keen on these retail releases - undoubtedly there's a market of eager Switch owners interested in having titles like these in cartridge form.
Are any of you in Europe and Australia planning to pick this up?