Dragon Quest XI has been an intriguing title; back when the Switch was still 'NX' it was one of the first games 'confirmed' for the system, before Square Enix initially back-pedalled. It was then made official for the Switch once again, with the title also coming to PS4 and in a rather different form on 3DS.
On the portable it'll have a more retro top-down feel, as you can see in the video below, while on Switch it's anticipated to be in line with the PS4 version.
Square Enix has now gone full on with launch details for the game in Japan - translated as Dragon Quest XI: In Search of Departed Time - confirming bundle options and a release of 29th July on PS4 and 3DS in the country. There'll be standard editions of course, and also limited editions only available from the publisher's online store and Lawson HMV stores.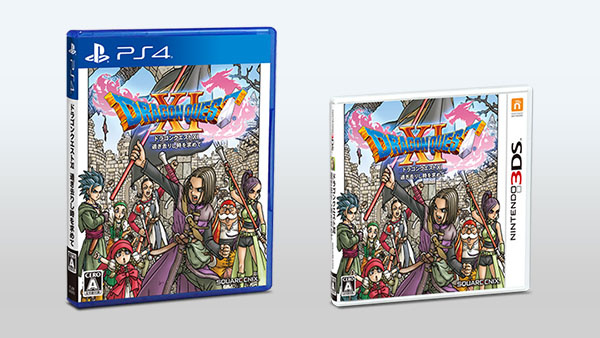 Hardware bundles are also planned for Japan, and intriguingly a "Spell of Restoration" feature will allow some aspects of character and save data to be shared between the PS4 and 3DS versions.
None of that, of course, mentions the Nintendo Switch, which was absent from the announcement.
Takashi Mochizuki, of The Wall Street Journal, asked about this and was told the following: "Support is planned, but there is nothing to announce today. We cannot say today whether the release date is the same as or different than the PlayStation 4 and 3DS versions".
One theory is that the Switch version will be shown off in the Japanese version of the upcoming Nintendo Direct, which is certainly a possibility.
We'll see how that progresses, and also whether this one will get prompt localisation to the West. Is this a game you're eager to play on Switch and 3DS?
[source gematsu.com]