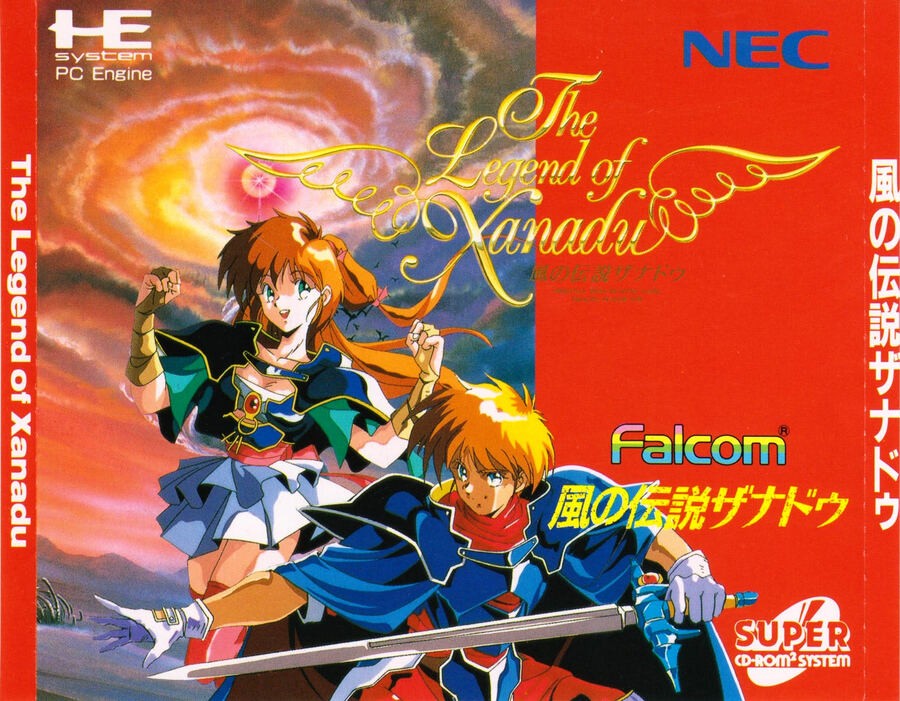 Role-playing games are likely the most beloved genre of the 16-bit era. The graphics hold up well in many cases, and the storylines can still be engaging. There were a few problems with RPGs in the 1980s and 1990s though. Many games had low print runs, making them hard to find back then, and sometimes cost more to buy now than when they did upon release.
They also came with strange translation errors, which were confusing in the game. Lastly the most painful part of being an RPG fan back then was not the real possibility of losing your save file, but that the game you've been waiting for never gets a proper release in English. This even happened with games that were 100% translated and finished!
One of the many games that never made it out of Japan was The Legend of Xanadu. This game was released in Japan in 1994 for the PC Engine Duo, sometimes referred to as the PC Engine Super CD ROM, and was the Japanese equivalent to the Turbo-Grafx 16/Turbo Duo. It was the sequel to Dragon Slayer, which did see release on the Turbo-Grafx 16 and is also related to the the NES games Faxanadu and Legacy of the Wizard. It plays very much like the Ys series of games, with overhead, scrolling maps and animated, voiced cutscenes.
So, if other games in the series were released in English why not this one? With a Japanese release date of 1994 and the American Turbo-Grafx 16 market non-existent by that year, there wasn't any large audience to sell the game to and it stayed forever left behind in Japan.
That is until now! A group called the LoX Dub Project has taken on the heavy task of translating all of the Japanese text of Legend of Xanadu I and II to English. The text of the entire game is finished and now it's time to add the voiceovers to the animated scenes of the game. They are looking for voices to over 50 different characters, male and female both young and old. Some parts are only a few lines, while others are more demanding. It's an exciting chance for any RPG fan of games like Ys, Cosmic Fantasy, Lunar or Popful Mail to live out a dream and be an actual character in a videogame.
So, how do you audition? You must go to the LoX Dub Project site, read the information about character profiles and audio recording requirements and submit your audition. The deadline is 19th May, 2017, so you have about one month to work on it and send it in. I'll be auditioning too and, who knows, with a little luck we may be talking to each other in the game, which will be released later this year.