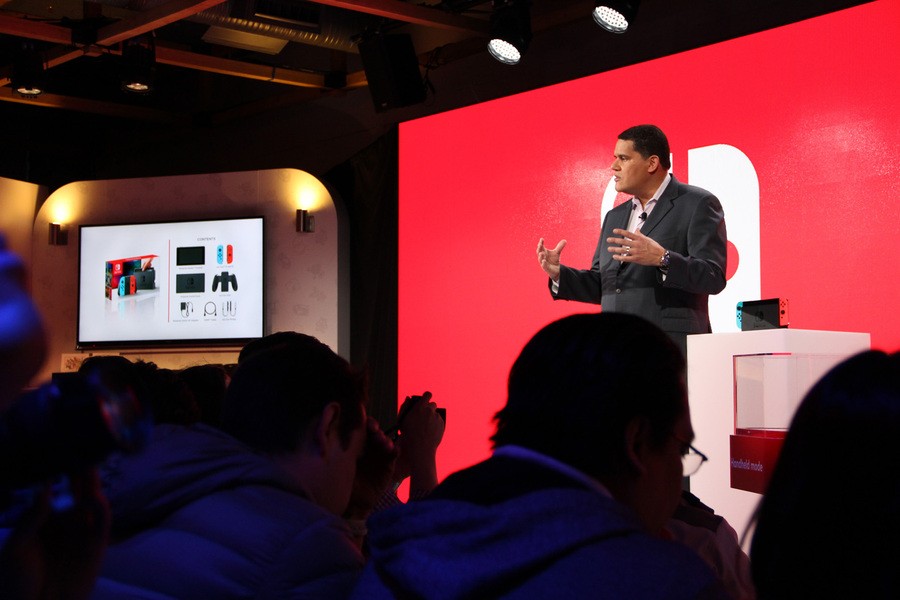 Nintendo of America's Reggie Fils-Aime has been doing some media rounds this week, and just recently this included a live interview on Facebook with Tech journalist Katie Linendoll. Though the executive straight batted a lot of questions, there were also some nice moments talking about all things Nintendo.
When presented with questions along the lines of "what about X franchise", Fils-Aime typically batted then away with responses along the lines of "well, wait and see". He was asked about cloud services for 'saving Nintendo Switch games' too and he dropped his guard enough to ask, "wouldn't that be wonderful?". Though the 'nothing to announce today' line followed, the optimists among us will hope it's another reference to planned updates to the Nintendo Switch operating system and account services.
One key issue right now, of course, relates to save data, with the odd restriction on Switch that saves are stored by default on the console's internal memory, with no options to have backups on a microSD card or 'in the cloud'. The hope is that with the connectivity we can already see with Nintendo Accounts (which is shown off well with the Parental Control app and My Nintendo reward implementation), that a system update will take this problem away.
The rest of the interview, despite that distinctly choppy 'Facebook Live' video quality, is worth a watch.
Did anything from this interview stand out to you? Let us know in the comments.
With thanks to all that sent this in.
[source facebook.com]