The Binding of Isaac: Afterbirth+ was initially expected as a Nintendo Switch launch game, but its release slid back to later in the month. The good news is that, in North America at least, the title is now set to arrive on the eShop and at retail on 17th March - it'll be $39.99 on the eShop.
The publisher shared the good news with some pictures of the retail copies getting boxed up.
As you can see the early print run comes with a neat manual, with an image of the extras below. The game itself includes all of the key expansions in one place, and selected mods from the PC scene will be added by the developers in 'booster packs'.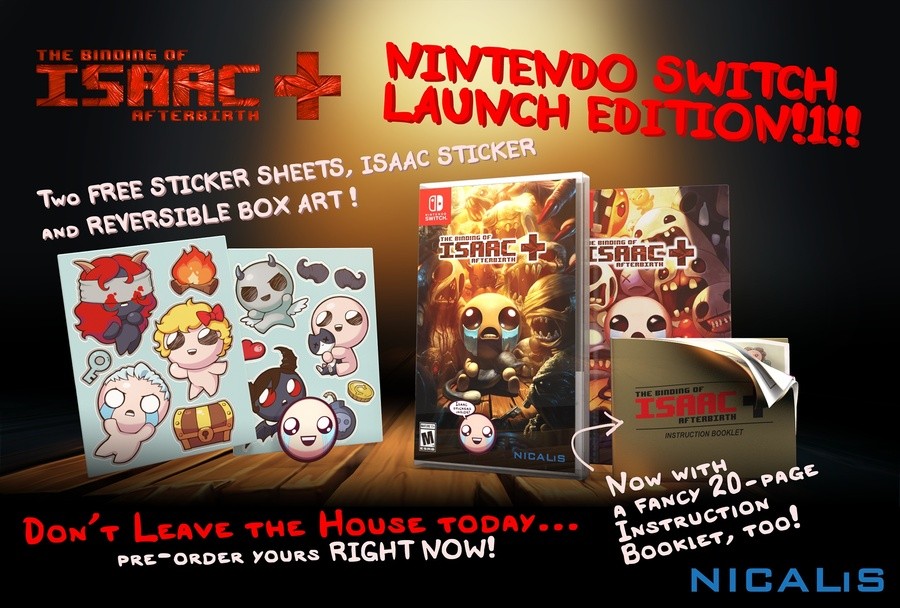 Are any of you planning to pick this up at retail or as a download?
With thanks to Ryan Millar for the heads up.