Sonic Mania is certainly on our list of games to look forward to on Nintendo Switch, though SEGA is yet to budge from its 'Spring' release window. The publisher has taken the chance today to show off a new stage, however, which will have to be enough for now.
The official Sonic channel has uploaded two videos of Green Hill Zone Act 2 - a simple run-through (first below) and then the same stage with some commentary.
In addition there are some new screens and assets. First of all we thought we'd share this screenshot of Knuckles climbing, just because it looks cool.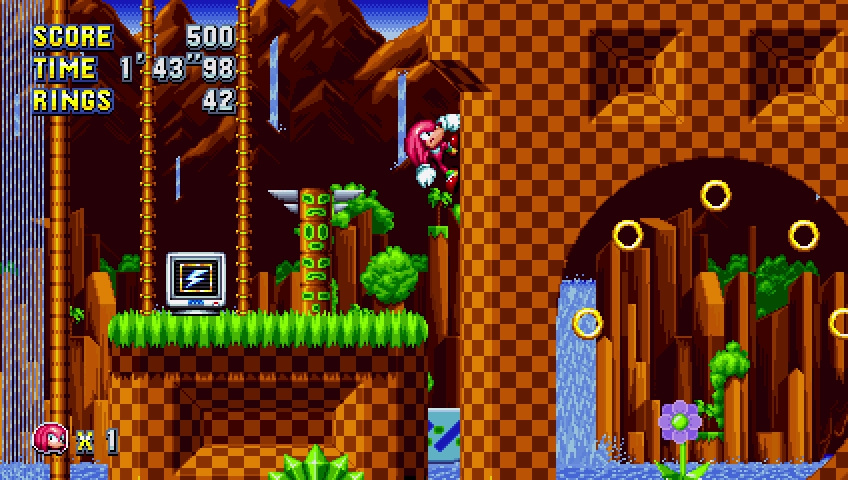 Beyond that there are new bosses and enemies, with details and artwork below.
Also revealed today is the first in a series of new bosses, called the "Hard-Boiled Heavies". These unique foes are part of Eggman's new arsenal, each equipped with special skills designed to make a blue hedgehog's life much harder.

The first of these, "Heavy Gunner", will appear at the end of the Hollywood-inspired Studiopolis Act 1, and is a large, decorated robot who can take to the sky with his helicopter. Heavy Gunner is armed with a powerful rocket launcher that he uses to discourage "speeding". (Sources from Studiopolis confirm this method is, generally, highly effective.)
Are you looking forward to Sonic Mania on Nintendo Switch?