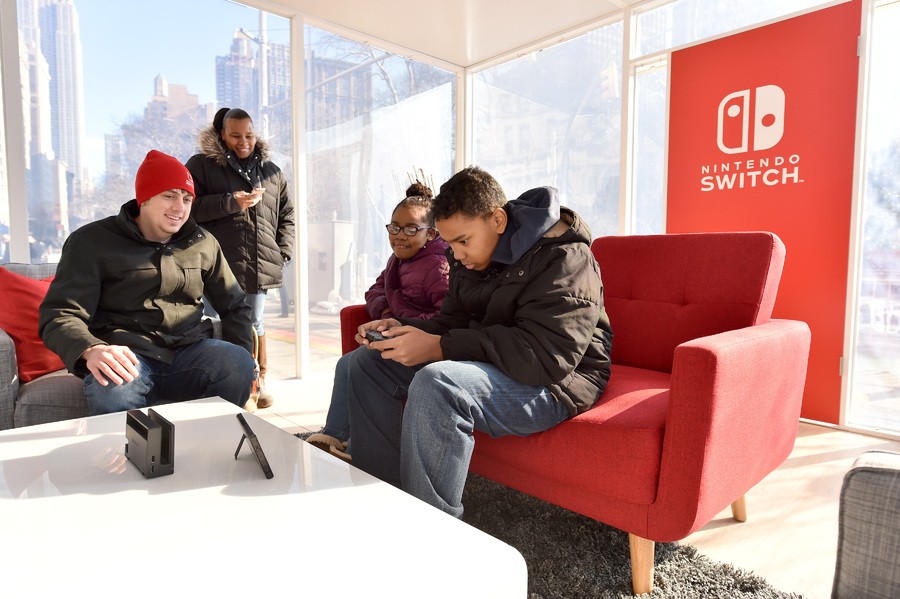 Data on early Nintendo Switch sales is still relatively thin, with the console having only had one weekend on the market. Launch sales in the UK have surpassed the Wii U by approximately double (about 80,000 units), based on some reports, and firm figures from Media Create in Japan will emerge in the coming days.
It seems that the system has had a strong start in North America, too, according to some posts from Nick Wingfield of The New York Times. Giving a preview of an interview with Reggie Fils-Aime, Wingfield provides some eye-opening comparisons and statistics related to the Nintendo Switch hardware and early sales of The Legend of Zelda: Breath of the Wild on Switch.
Of course, on the surface this is extremely encouraging news, and reinforces relatively circumstantial evidence in terms of systems largely selling out in the US, in particular; though some retailers are bundling some stock with a lot of extras to try and milk some high profit sales. There certainly seems to be plenty of demand for the supply in North America, which will hopefully continue once more systems arrive.
So, what are the provisos to statistics like this? For one thing, sales are dependent upon stock - so for example the Wii was relatively scarce at launch with less units likely available in the market. These statistics may also relate primarily to Nintendo home consoles and not portables, though it's not 100% clear in the tweets; we'll keep an eye out for the full interview soon.
That's all valid, but nevertheless these sorts of statistics at least point to early enthusiasm for Nintendo Switch. In truth that's certainly the start those interested in the company want to see - now it's all about sustaining and building on early momentum.
With thanks to AJ Ordaz for the heads up.
[source twitter.com]