Due to some parts of the world formatting dates a certain way we have 'MAR10' day coming up, which is a cute / weird way for Nintendo to celebrate its mascot. In fairness to Nintendo of America, its announced plans not only include publicity-led activities but also a nice charitable gesture.
Nintendo will team up with Starlight Children's Foundation to provide 2000 colourful hospital gowns for seriously ill hospitalised children, giving a lighter tone to their time in treatment. It's a nice idea, and you can see a mock-up of the designs below.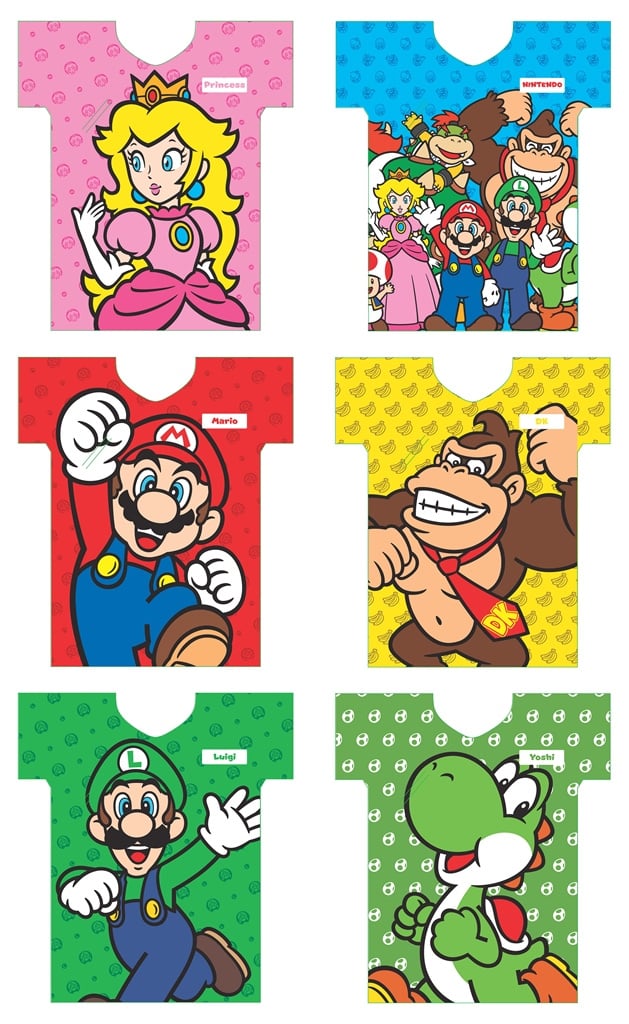 Beyond that Nintendo is doing Mario-themed shenanigans in Facebook messenger; we'll just copy the press release for this bit because, well, we're not big users of the app.
People who visit Facebook on MAR10 Day will be able to use a free Mario-themed frame for their Facebook profile photo from March 10 at 5 a.m. PT until March 12 at 11:59 p.m. PT. The frame will add iconic items from the Super Mario Bros. universe to any photo or image, and is also available inside the Messenger Camera. To find the frame in Messenger, simply open the Messenger app, take a photo and then tap the smiley face icon. This special frame will be the first one to appear in the top "Featured" section. Users can then just tap to add it to their photo.
Beyond that there'll be some Mario-themed discounts of 20% on Amazon.com (these are US-centric celebrations, remember). My Nintendo in North America will also get some new discounts from 10th March, including 30% off Mario Kart 8 on Wii U and the second Animal Crossing-themed DLC pack.
It's a decent line-up of events, we think, and of course Mario Kart 8 Deluxe is among the playable Nintendo Switch games at PAX East this weekend.
Will you be celebrating MAR10 day, or do you format dates differently and find it all a bit baffling? This British writer is somewhere in the middle...