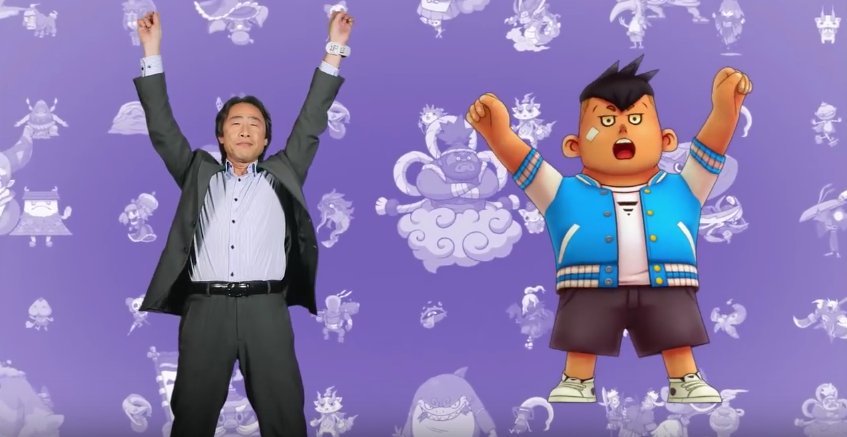 Yo-kai Watch 2: Bony Spirits & Fleshy Souls arrived in North America last Fall / Autumn, but have taken a little longer to make their way to Europe. Their arrival is now nailed down, however, as the dual release will hit stores in the region on 7th April.
Intriguingly, Europe was highlighted as a successful territory for the Level-5 franchise in Nintendo's recent financial presentation, with the title selling faster in the region that it did in Japan over the first 38 weeks of release. Though it should be said that it was an IP that continued to accelerate its sales during its first year and beyond in Japan, it's nevertheless an impressive statistic; perhaps that will encourage Nintendo of Europe's localisation to get closer to the release timeline for North America.
In any case, we gave this sequel a recommendation in our review, though thought that it under-delivered in some areas. You can see an E3 demonstration below:
Of course, we can't miss the opportunity to share some of the quirky Nintendo Direct moments that we saw for the first game in the series. It's not often you see major corporate executives and senior managers engaging in quirky dances and hammed up acting.
Are any of you in Europe planning to pick up one or both versions?