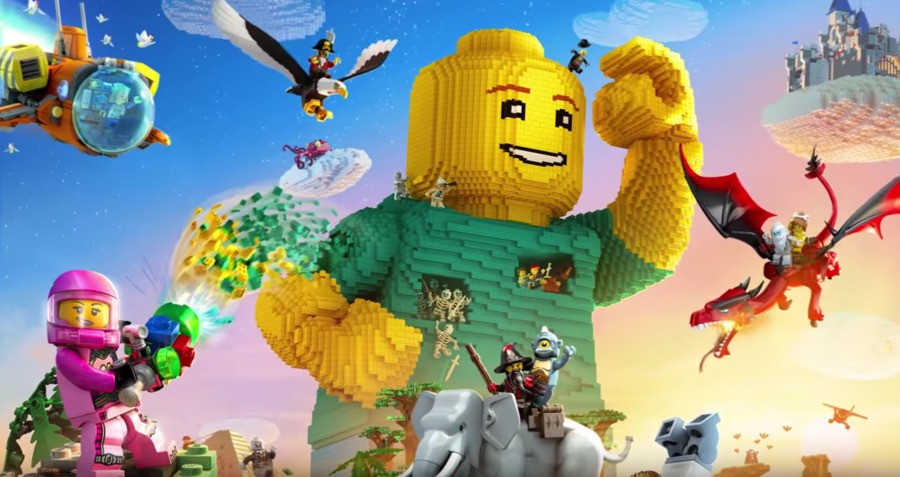 A select batch of third-party games are confirmed for the Nintendo Switch, one of which is the re-release of LEGO City: Undercover (also coming to PS4 and Xbox One), with that title having previously been a Wii U exclusive. Inadvertently the Head of Design at Travellers Tales, Arthur Parsons, may have spilled the fact that LEGO Worlds is also coming to the system; it's naturally also possible he made an error.
Answering a fan query on Twitter he stated that Worlds was announced for Nintendo Switch, yet that isn't the case. It was announced last November for a February release on PS4 and Xbox One after being available on PC for quite a while (initially as an early-access download).
Parsons hasn't deleted that tweet as the day wore on, but he hasn't offered further clarification either. We've looked around official websites and social media for TT Games, WB Games and Nintendo, and none seem to confirm LEGO Worlds for Switch.
We'll request clarification once the next working day starts, but for now it should be considered a possibility rather than confirmation; people make mistakes on social media, after all.
If you want a basic summary of what LEGO Worlds is, it's essentially a sandbox title for the franchise, like its own take on the Minecraft formula:
Is this something you'd like to see on Switch?