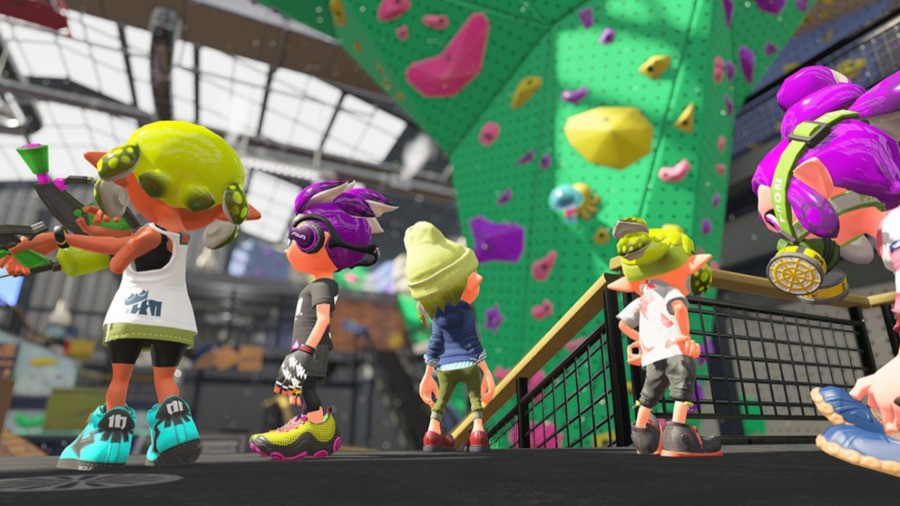 Splatoon 2 is likely to be one of the Nintendo Switch's biggest releases in 2017, thanks to the fact that the Wii U original sold like hot cakes despite the low install base of that console. Nintendo's first real foray into the world of online shooters, Splatoon won a legion of fans, many of whom will no doubt be keen to learn about the new content they'll be experiencing in the sequel.
The Japanese Splatoon account is happy to oblige in this respect, and has started tweeting information on the game, including a look at one of the fresh new stages, Barnacle Sports Club.
Here's a rough-and-ready translation:
One of the new stages, Barnacle Sports Club. It houses the latest fitness facilities including a bouldering wall, a swimming pool, and treadmills. Working out is hard, but is a sure-fire way to improving your game.
What's impressive from these screens is that the scope of the game seems to have been expanded, with levels looking a lot bigger than before. Has this tweet given you an injection of excitement about Splatoon 2, or are you already hyped after reading our hands-on impressions? Let us know with a comment.