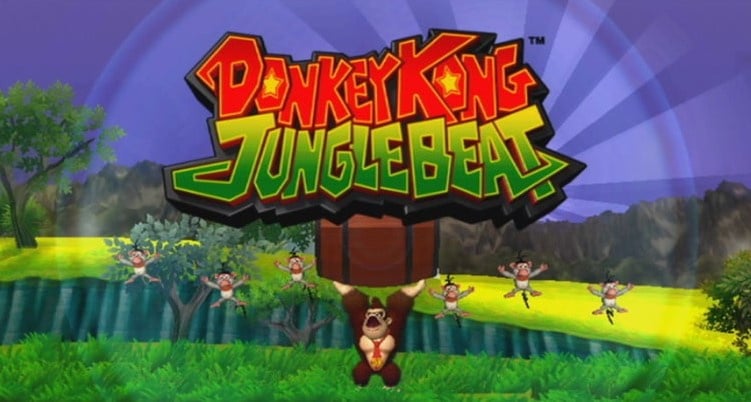 Though we often wait until the full Download Update is issued before going into too much detail on the line-up for any given week, it's worth changing it up to confirm that North American gamers are in for a treat - Donkey Kong Jungle Beat (the Wii New Play Control version) is heading to the Wii U eShop on 3rd November, priced at $19.99.
While the original GameCube version utilised the famous bongo accessories, this Wii iteration introduced analogue control for movement, with occasional motion controls using the Remote and Nunchuk. This is definitely a welcome arrival on the Wii U's Virtual Console, too, and the North American eShop will be the first to get this one - the wait now begins for those of us in Europe, Australia and New Zealand.
We were big fans of this Wii version in our original review, and it's worth noting that the GameCube original was the debut project by Nintendo EAD Tokyo 'Group No. 1' - that team's second game was the outstanding Super Mario Galaxy.
There'll be another new arrival on the Wii U Virtual Console in North America this week, too, with DS title Mario Hoops 3-on-3 arriving for $9.99.
Are any of you North American Wii U owners tempted by these arrivals?
With thanks to Ryan Millar for the heads up.