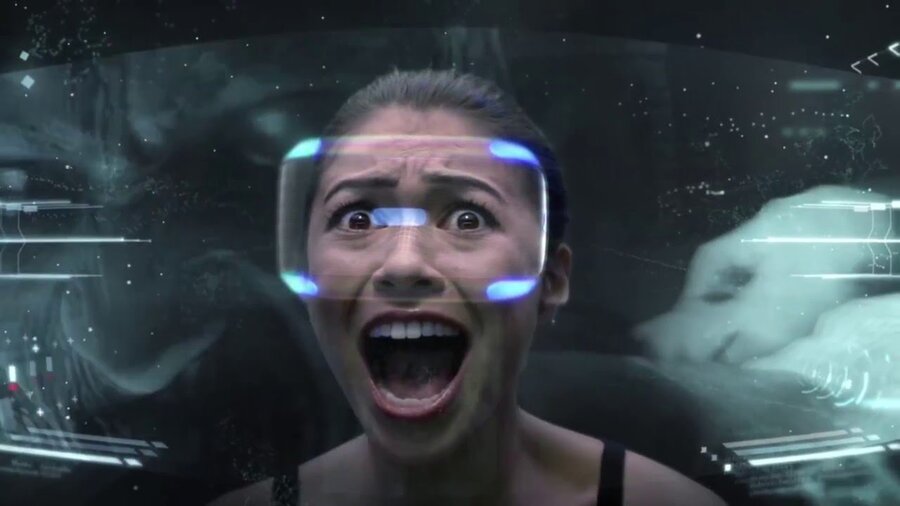 As you've likely noticed, there's a lot of buzz today around new gaming hardware as PlayStation VR has started to hit stores. It's going up against the HTC Vive and Oculus Rift and, due to factors such as its lower price and sizeable PS4 userbase, is likely to wipe the floor with them commercially. Is it the start of the Virtual Reality revolution? Well, it'll be a while before that picture becomes clear.
Nevertheless, plenty of happy owners are getting stuck into the headset and its offerings today. As is the norm some are experimenting, and it's emerged that plugging a HDMI device into the system's processor unit puts it straight into the Cinematic Mode. This effect with the headset makes the image of anything feel like a cinema-sized screen; the results can be mixed, mainly due to the low-resolution results. Our chums at Push Square have looked into it in detail.
It seems to work with pretty much anything; as you can see below, someone hooked up their Wii U and ran Splatoon through it.
It's a cool and fun idea, though not particularly practical. Image quality means that, gimmick aside, you're better off playing as normal through the TV.
Still, if you have a PlayStation VR and fancy a change from playing its games, check this out and see how it goes.
With thanks to Benson for the heads up.
[source neogaf.com, via blog.esuteru.com]