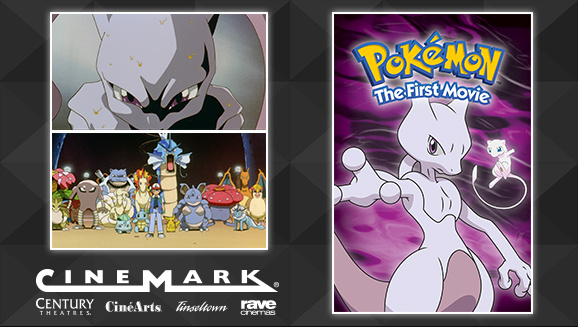 It seems like we've been typing 'Pokémon' a lot, so we'll just have to keep things moving. This time the focus isn't on the next generation of the game series or a certain demo, but on some nostalgic theatre screenings planned in the US.
The Pokémon Company has teamed up with over 200 Cinemark theatres to run screenings of Pokémon: The First Movie, including the short "Pikachu's Vacation". Showings are planned for 29th October and 1st November; it's a nice chance to see Ash and Pikachu take on Mewtwo on the big screen.
Tickets are available for pre-order at just $5, which is a nice affordable treat if ever we've seen one.
Are any of you US Trainers planning to go along to a showing?
Thanks to all that sent this in.
[source pokemon.com]