The Nintendo Switch has been revealed, an exciting concept that blends a home console experience with an on-the-go tablet, detachable controllers and seemingly a range of innovative ideas. An exciting list of third-party publishers has been confirmed, but we can add one more to the list - Image & Form.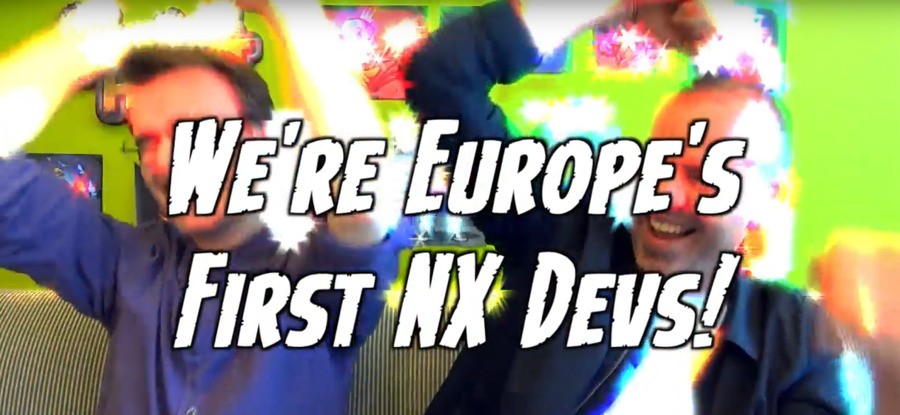 The studio that has brought us titles like SteamWorld Dig and recently SteamWorld Heist is working on a Nintendo Switch game. Though details are being kept under wraps, we caught up with CEO Brjann Sigurgeirsson to talk a little about the system; basically, he likes it.
---
So, what game are you developing? We have to try and ask that!
Can't comment on that, except it's going to make a lot of people happy.
How much can you tell us about it?
No more than that I'm afraid! It's a secret to everybody since we want to make it a great surprise once we're ready to reveal it!
What are your thoughts on the Switch concept, and how is it being used in your game?
The hybrid approach is truly innovative and we intend to make full use of as many features as possible. The development environment is simply fantastic!
When did development start?
Earlier this year. It's an idea we have had for quite a while and Switch will be the perfect platform for it.
What features of your game, and separately the NX hardware, are you most excited about?
I'm confident that Switch will be a hit for Nintendo, since they're once again reinventing the gaming industry. As for our own game: it's an Image & Form title, and it's going to be our finest work to date. If you liked anything about our past games you'll absolutely love it.
How happy are you for Nintendo right now?
Extremely! Too bad they tried to steal the thunder from SteamWorld Heist's American Wii U debut today though. As if we'd let them! Not even the Big N is capable of such a feat. But we're not unreasonable, of course. We can share the spotlight!
---
We'd like to thank Brjann Sigurgeirsson and Julius Guldbog for their time. Below you can see the latest episode of 'The Engine Room', which will be published publicly soon on the Image and Form YouTube channel.