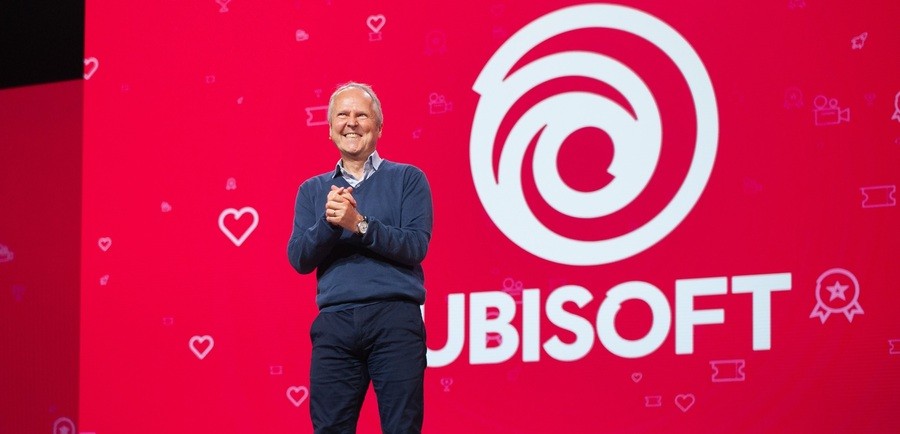 Earlier today we shared an Instagram post by Michel Ancel that served as a second recent teaser for Beyond Good & Evil 2. Notably, his message said "ready for the fight, Independence Day" in reference to today's Annual Shareholder Meeting for the company. This referred to nerves within the company around potential moves by media giant Vivendi, which has accumulated 23% of Ubisoft's shares, acquisitions which have been deemed unwelcome.
Ultimately, Vivendi didn't go far in trying to earn a presence on the company's Board, with Ubisoft securing the ongoing mandate of CEO Yves Guillemot and its choices for board members. Tellingly, however, Vivendi did flex its muscles by arranging for around 25% of all key votes to be abstentions. Though it didn't make any formal moves beyond that, the likelihood is that Vivendi's interest in influencing or even gaining control of Ubisoft is far from over; unless it wishes to wait a year for the next annual meeting, it may explore options for a hostile takeover.
For its part, Ubisoft issued a statement to Polygon focusing on the positives, from its perspective:
Today during our Annual General Meeting, Ubisoft shareholders expressed massive support for Ubisoft's strategy and management. We remain focused on the execution of our strategic roadmap, which has already proven successful and which we are confident will continue to deliver great results and value for all of Ubisoft's stakeholders. We're also very happy to welcome two new independent directors, Frederique Dame and Florence Naviner, who will bring their expertise and know-how to Ubisoft's Board.
Beyond that, journalist Chloé Woitier attended the meeting and quoted Yves Guillemot as saying the following (translated): "Nintendo will come back into the race with the NX". The original tweet is below.
Guillemot is well known, it must be said, for saying positive things about most new systems, and has done so about the NX on multiple occasions - nevertheless it's a positive that the company is confirmed to be supporting the platform.
It'll be interesting to see how the Vivendi and Ubisoft power struggle plays out - Ubisoft may have its critics, but it's undoubtedly a hugely important part of the mainstream gaming scene, and changes in its ownership or management would certainly be disruptive. In the coming months we should also see how much Guillemot's kind words about Nintendo's NX convert into solid support for the platform.
[source polygon.com, via neogaf.com]