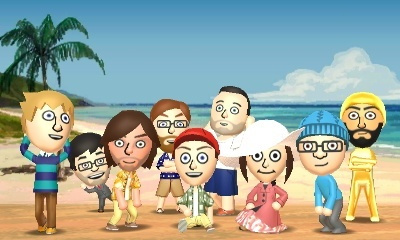 The Summer months have been relatively positive for Nintendo in the UK charts, with a mix of new and evergreen releases holding firm in the top 40.
You know it was a quiet week at retail when Grand Theft Auto V is back at number one - it really is! The first Nintendo-exclusive is Pokémon Alpha Sapphire, sitting relatively pretty at 17th in the all-format chart; compatriot Omega Ruby is just a little further back in 20th. Pokémon Y is still to be found down in 36th place, with X hanging on in 40th place. The Pokémon GO bubble is deflating a little for these 3DS titles, but these are still great results for games that have been around for quite some time.
Wrapping up the 3DS line-up, Monster Hunter Generations lost just two places to finish last week in 24th spot, with the Capcom title holding its own. New Super Mario Bros. 2 continues its belated revival in 28th place, and likewise Tomodachi Life in 33rd.
Wrapping up with Wii U titles, Mario & Sonic at the Rio 2016 Olympic Games on the home console was the bigger contributor in those two titles (including the 3DS version) combining for 23rd place in the all-format charts. Minecraft: Wii U Edition is also clinging on, finishing last week in 38th place.
All told it's pleasing to see multiple releases on Nintendo hardware in the top 40, even if they're not battling it out near the top.
[source chart-track.co.uk]