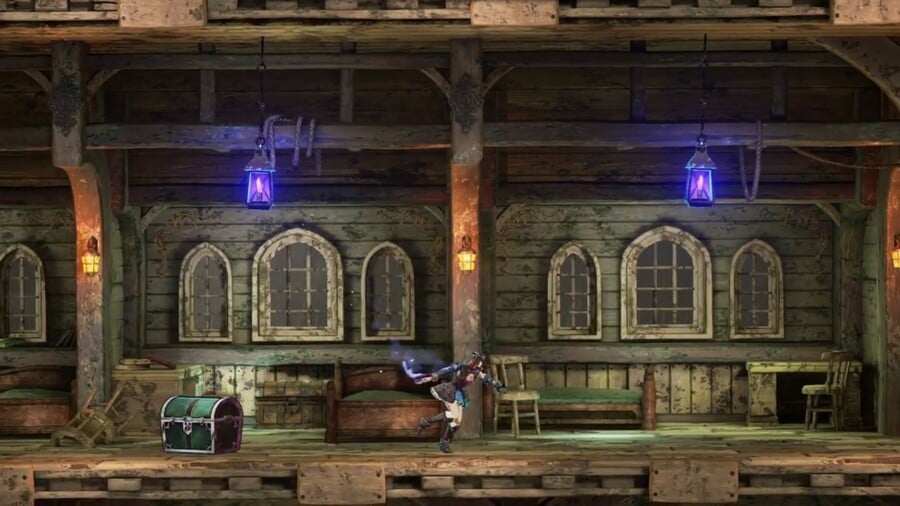 Considering the self-destructive route Konami has been on in recent times, it's been disappointing to see many of its popular franchises effectively put on ice, including the Castlevania series. Of course, it could be argued that it's been awhile since the last classic Castlevania game came out, as Mercury Steam took the series in a new direction with the Lords of Shadow games and most of the original talent behind the series has moved on. Fortunately, Castlevania is continuing in everything but name through Koji Igarashi's Bloodstained: Ritual of the Night, and it appears that development is progressing quite smoothly.
Bloodstained will be making an appearance at E3 this year, and the preview build of the game from E3 will also be made available to Kickstarter backers who pledged $60 or more by 13th June. In anticipation of this, a new update went out on Kickstarter where the first stage of the game is shown off. The video isn't very long, but it depicts Miriam as she moves about on the Galleon Minerva, a ship bound for the castle where the majority of the game takes place. It looks pretty good, and there's sure to be more to come over the next few months as we creep closer to release day.
What do you think? Does it look good so far? Will you get to play the demo build when it goes live? Drop us a comment in the section below.
[source kickstarter.com]