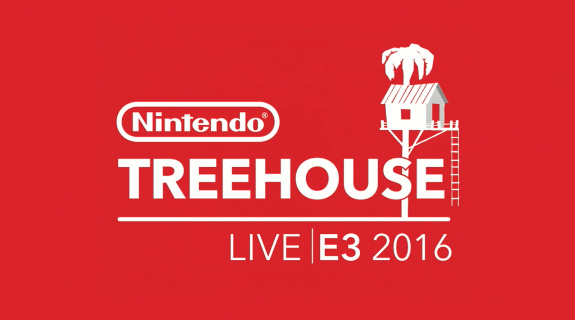 After a day where we saw a lot of The Legend of Zelda: Breath of the Wild, with few complaints from this writer, today brings a different flavour as the Nintendo Treehouse team dives into a range of other games. We'll see more of games that have previously been relatively mysterious, including one that was only announced on day one of E3; there's also a 'New Role-Playing IP' for 3DS. Intriguing.
We'll be doing our usual deal of hosting the live stream with a live blog and chat, but we're sure you want to know when, where and what. Well, our coverage will start at 9am Pacific / noon Eastern / 5pm UK / 6pm CET, with Nintendo Treehouse kicking off one hour later. Below is what we know so far about the schedule and the games being shown.
Pokémon Go Demonstration / Q & A - 10:30am Pacific / 1:30pm Eastern / 6.30pm UK / 7.30pm CET
'Nintendo 3DS Action/Adventure/RPG Debut Gameplay' - 10:55am Pacific / 1:55pm Eastern / 6.55pm UK / 7.55pm CET
Monster Hunter Generations - 12:45pm Pacific / 3:45pm Eastern / 8.45pm UK / 9.45pm CET
Rhythm Heaven Megamix - 3:50pm Pacific / 6:50pm Eastern / 11.50pm UK / 12.50am CET
Those are just the confirmed slots, the following games are also due to be shown through the day:
[Apparently Yo-kai Watch 2: Bony Spirits and Fleshy Souls is also due to be shown].
That's Nintendo's line-up, but we'll also cover a SEGA Europe show that was confirmed yesterday. We'll be doing so as it'll include the Sonic Team and apparently news for Sonic fans; the exact wording from SEGA Europe is as follows.
Join Dan, Chris & Pete for a very special SEGA Central episode live streamed from E3 2016! During the stream we'll have special guests from Relic Entertainment, Sonic Team and we'll be unveiling news for EU fans of Sonic The Hedgehog! That's not all we'll also be giving you the chance to win a headset from our stream sponsors LucidSound! Ask questions using #AskSega for a chance to have your questioned answered live on the show!
As said in our original article it's not worth getting over-excited about this, but we'll be interested to see what this is, even if it's just a promotion related to the anniversary of the franchise.
---
So there you have it. We hope you'll join us for live coverage here on Nintendo Life as it all goes down.