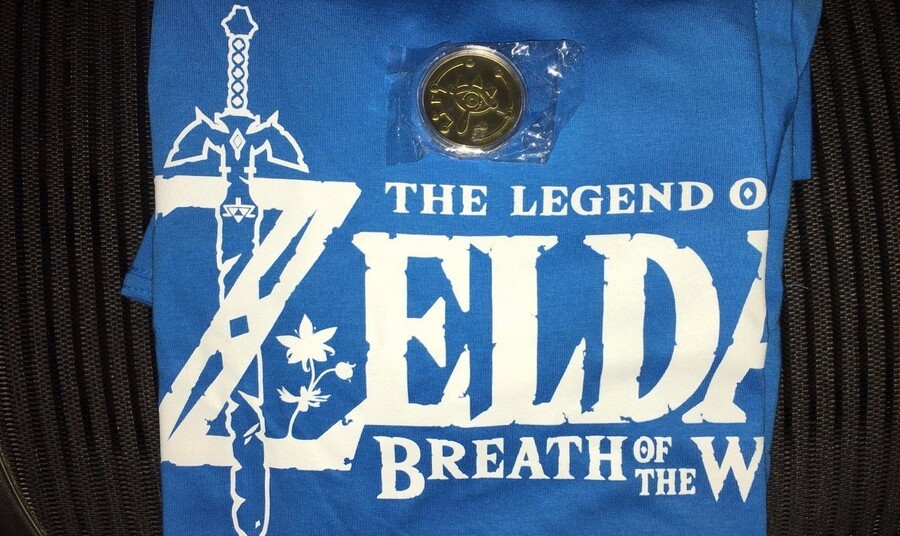 During this year's E3 event, Nintendo is rewarding attendees with special The Legend of Zelda: Breath of the Wild coins and T-Shirts, and as is often the case with such collectables, they're now being sold for high prices online.
Even though E3 is still ongoing, a quick look at online auction site eBay reveals that several attendees have already listed their goodies. One seller is asking for $200 for the coin alone, while another has both items for $350.
Would you be tempted to take the plunge at those prices? Do you think people should try to re-sell items which should be seen as a unique reward for being part of the E3 experience? Let us know by leaving a comment below.
Thanks to SpoonyTech for the tip!
[source ebay.com]