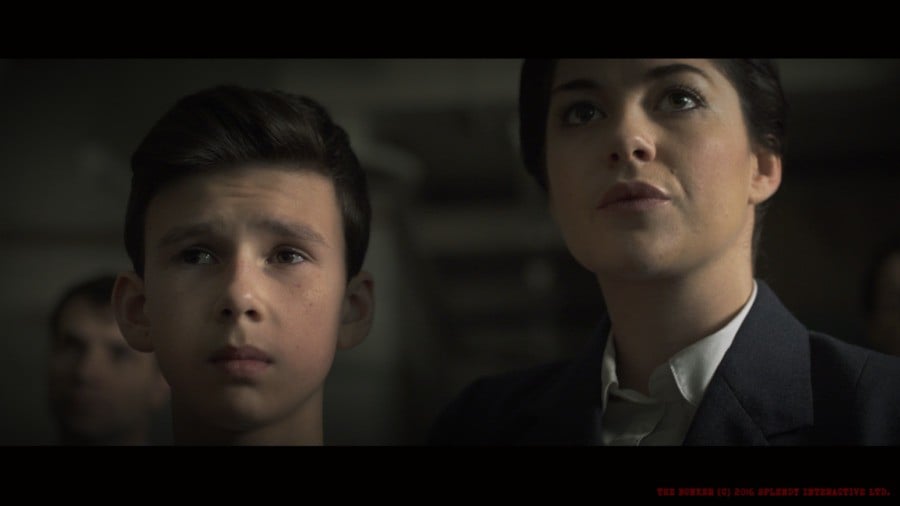 Back in the '90s, when CD-based consoles and PC games were gaining momentum, there was a brief craze for live action games, blending video with gameplay. It was a fad that faded, especially as the technology of the time was limited to low quality video - yet video-based games are becoming somewhat popular once again. The popularity of Her Story is testament to that.
Now there's another intriguing candidate in the area - The Bunker. It's a project on which Splendy Interactive, Wales Interactive, Green Man Gaming and All 4 Games are collaborating - Wales Interactive should be familiar to eShop gamers courtesy of releases such as Master Reboot, while All 4 Games is the gaming division of UK broadcaster Channel 4.
It certainly has some strong credentials, as the details below make clear.
The Bunker is a live action psychological horror starring Adam Brown (The Hobbit trilogy) and Sarah Greene (Penny Dreadful, Assassin's Creed 3) with a story written and developed by gaming talent behind Broken Sword, The Witcher, and SOMA.
The Bunker tells the story of John, the last survivor living in a government bunker after a nuclear attack wiped out England. But the bunker holds many secrets, and John must confront his suppressed memories to survive the horrors deep underground…
The player's task will be to explore their surroundings and occasionally make quick decisions, with the whole game and its environments being 'real' and live action.
Due this year, it's currently pegged for PC and 'consoles'. We followed up with Wales Interactive to enquire about Nintendo platforms (naturally Wii U / NX), and though the developer isn't ready to commit it gave us a relatively positive statement.
Unfortunately we can't confirm any specific consoles at this moment in time. We've had a great response from Nintendo gamers in the past and so we'd love to bring The Bunker to that audience. As soon as we have confirmation on the console platform(s), we'll be sure to announce it.
It's piqued our interest, in any case. Check out the trailer below and let us know what you think - as it is psychological horror, however, it's most suited to a mature audience.