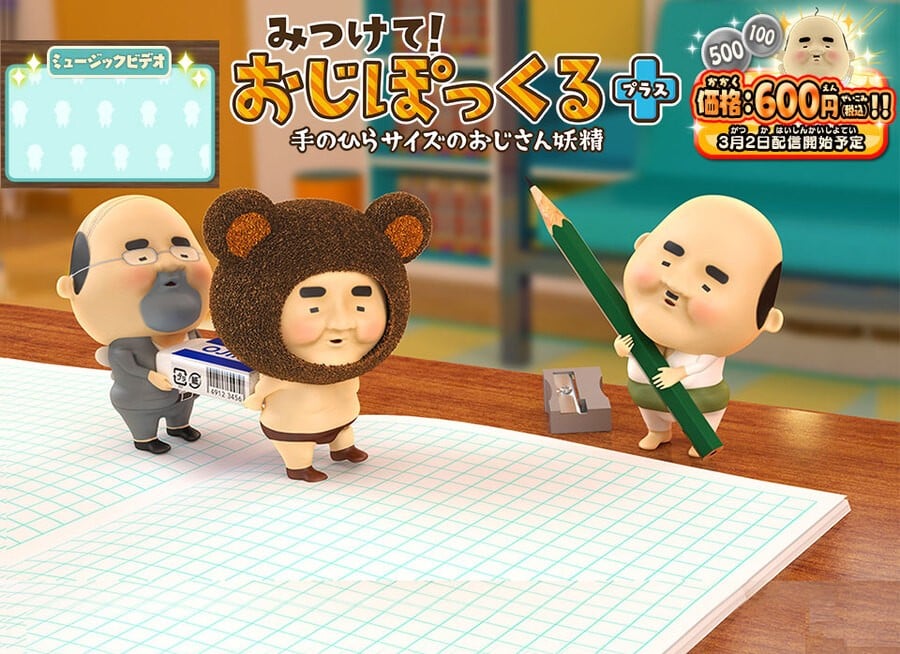 Update:
Our intrepid man of technology Damien McFerran has downloaded the Android version of this game and it's "actually pretty interesting" and, wait for it, in ENGLISH (screenshot below). If any of you want to start a petition for this to come to 3DS in the West we won't stand in your way.
Original Article:
Sometimes random videos pop up in our YouTube subscription feed that simply make our day, and now Bandai Namco has stepped up and delivered the goods. It's published two trailers for Finding Ojipockle! + - which seems to translate to 'Find me! Uncle Pokkuru +' in the weird world of Google Translate - that have all the key ingredients: weirdness, Japanese text that make it an exciting mystery, and music that's both obnoxious and memorable.
Before we dig into what the heck this is, below are two trailers - look out for some impressive jiggle physics as recreated with tiny old men.
This seems to be a simulation / entertainment title that's actually been on Android and iTunes in Japan before now, hence the '+' moniker for the 3DS version. Looking over the official website we learn that the cool little characters are less than 10cm tall and are varied, while features include the ability to play the game's music in the system's Sound app and - it seems - to share customised characters as QR codes.
It's out on 2nd March for just 600 Yen (a little over $5) and we suspect will never come to the West. We like to dream, though...