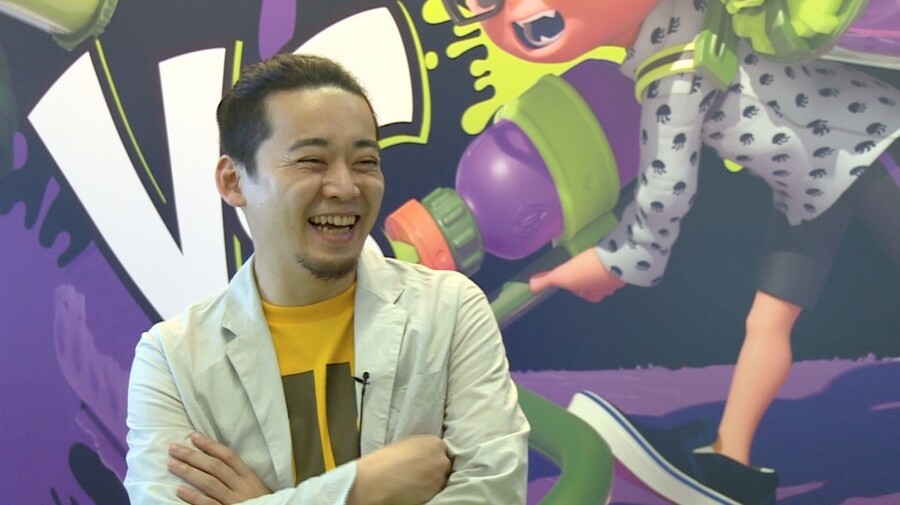 It can be argued that, since the Wii and DS era, Nintendo has been relentless in its pursuit of new groups and generations of gamers, with its 'Blue Ocean' strategy aiming to make gaming accessible to all. Despite this it's been accused at times of being slow to react to modern trends, failing to keep up with aspects of modern culture and, as a result, losing its connection with some consumers.
We think it can be argued that the past couple of years have seen notable steps to improve this, particularly online. Nintendo's never been so active on social media and in video - though improvements can always be made - and it's embraced more online features and content in its games. Perhaps one of the most notable examples of a game and online strategy that hooked a connected audience was Splatoon, which was undoubtedly one of the biggest success stories of Nintendo's 2015.
It was a relatively young development team that made the fresh IP and subsequently became better known to the gaming world. Speaking to investors in a Q & A, Nintendo President Tatsumi Kimishima indicated that young employees like those developers are increasingly important within the company as it looks to the future.
...When I became president, I stated that my role was to continue to proceed on the course that I helped to set with President Iwata and the rest of the management at that time. The ideas of our young employees are also key to our ability to transition to the next generation and to continue to produce exciting ideas. It is important to structure our organization so that these young people can take active roles. We have worked to establish such an organization; one that will allow our employees to reach their full potential in many different areas. It may be difficult to see from outside of the company, but we have made major changes to our organization. For example, our game developers have not had much of a public presence in the past, but we would like to create more and more opportunities for you to get to know them in the future.
As for business strategy, the hardware-software integrated business will remain the core of our game business, but we ensure that we will also expand this to include smart device activity and fuse these businesses into a synergistic whole. "My Nintendo" is a crucial part of this strategy as well. We seek to deepen our relationship with our consumers by having them join the "My Nintendo" program.
Engaging consumers was another key point that came up in the Q & A, and Kimishima-san highlighted that the likes of My Nintendo and mobile aren't the only methods for reaching current and potential gamers. He said the following when quizzed about how the company's IPs will be utilised in the market.
The policy I have discussed (in the "Message from the President" on the Nintendo website as well as in the Corporate Management Policy Briefing in October 2015) is our mission to increase the number of people who have access to Nintendo IP. For example, due to changes in our industry, the proportion of young consumers who are first experiencing games on our systems has been falling. We want to have everyone become familiar with our IP by reaching as many people as possible from an early age within their daily lives. Our long-term strategy is to spark our consumers' interest in playing Nintendo game systems and encouraging continued growth of our games business.
I can provide a couple of examples from outside of Japan. In America, many children are using electric toothbrushes featuring Mario characters to brush their teeth every day. We have also worked with a shoe company to launch shoes that feature the designs of Nintendo game systems. As you know, we are also working on a theme park featuring Nintendo IP. Our policy and the focus of our current activities is to create more chances for our consumers to experience the charm of Nintendo IP, not just on our dedicated video game systems, but outside of game software as well.
Are you pleased with this talk of a younger generation becoming more active within Nintendo, and do you think promoting the brand beyond game releases and hardware should be a key focus for the company? Let us know.
[source nintendo.co.jp]