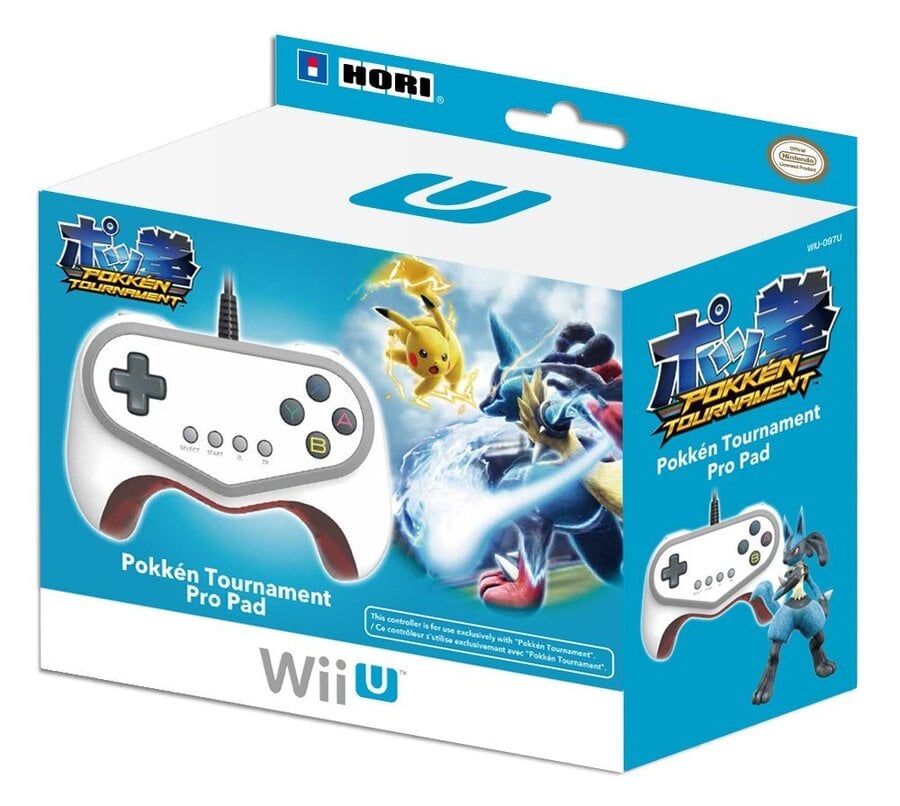 At launch its stock was rare, but even those that got hold of a unit knew one terrible truth - the GameCube Controller Adapter for Wii U is only good for one thing. You can play Super Smash Bros. for Wii U with a GameCube pad, and that's your lot.
The HORI-manufactured pad for Pokkén Tournament pad - which is a recreation of the arcade's controller - is rather similar. Listed on Amazon UK recently and now also on the Nintendo UK Official Store, it's made very clear that the wired USB pad is only good for the upcoming fighter. It's also emphasized on the Nintendo UK page that in local matches player one must always use the GamePad.
Note that due to software design, Player One must always use the Wii U GamePad for local battles. Controller is only compatible with Pokkén Tournament for Wii U and will not function properly with other game titles.
Meanwhile, Nintendo UK's store is offering a few purchase options. Just like on Amazon the pad alone is £19.99, while the game and Shadow Mewtwo amiibo card is £49.99, and a bundle of the game, amiibo card and pad is £59.99. It's worth noting that due to the game being less expensive on Amazon UK you can order the same goodies for £59.98 separately on that store.
How may of you are tempted to pick up this Pokken Pro Pad?