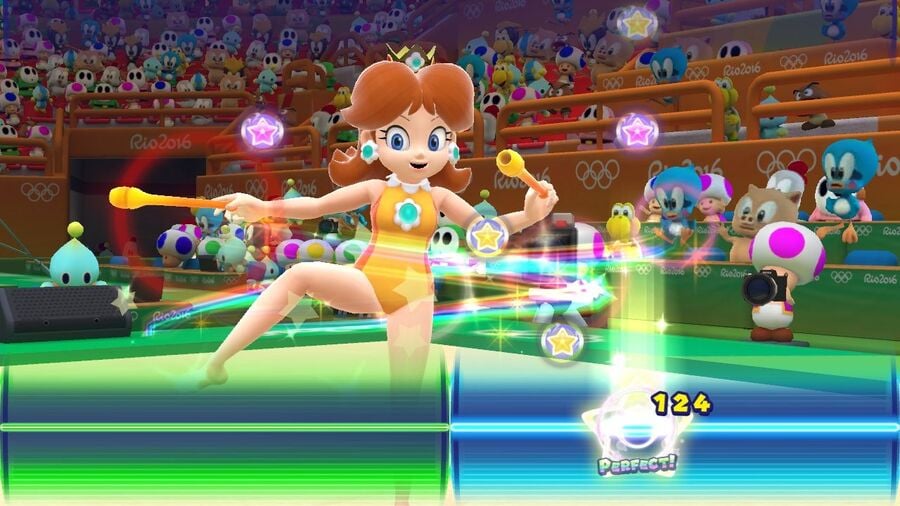 Nintendo recently confirmed that the 3DS version of Mario & Sonic at the Rio 2016 Olympic Games was coming out in North America in March, but wouldn't give a solid release date for the Wii U version of the game.
However, some of Nintendo's European regional sub-sites - including Germany and France - have listed the home console edition for release on August 9th. The actual Olympic Games start on the 5th and last until the 21st. That seems like a rather unusual move - while the game will undoubtedly benefit from the intense publicity surrounding the global sporting competition, it flies in the face of Nintendo's usual approach, which is to launch these titles well before the actual event kicks off.
Another point which doesn't make sense is that the 9th is a Tuesday, and games traditionally release in Europe on Fridays (or Thursdays if we're talking about digital releases on the eShops).
At the time of writing the release date remains in place on certain Euro sites, but Nintendo UK's site still has the vague 2016 date in place. Could it be a simple mistake, or is this the official release date for the game? Let us know what you think by posting a comment.
[source gonintendo.com]