Joining in on the hype of the upcoming Star Fox Zero and Legend of Zelda games, GameStop has opened its doors to preorders of Nendoroid's latest figure of Link (his Majora's Mask iteration), as well as a GameStop-exclusive stone statue of everyone's favourite fox in the sky, Fox McCloud.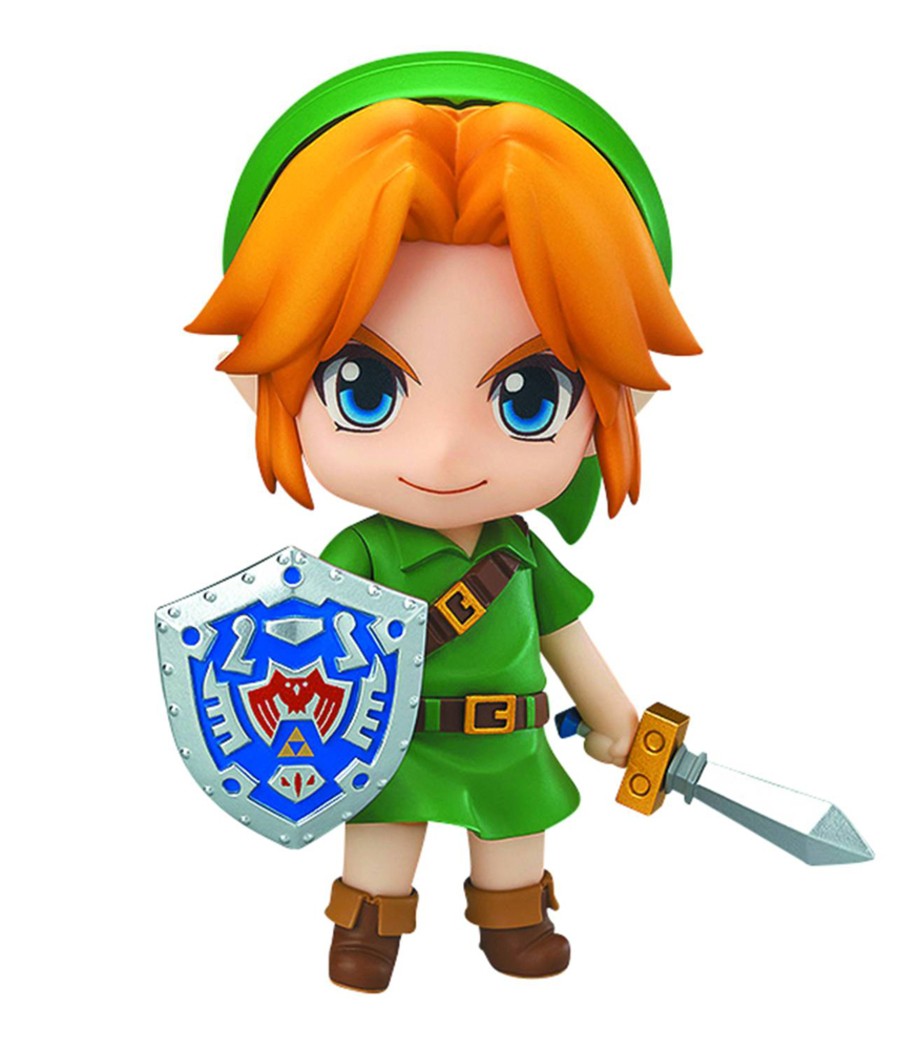 The former will retail for $46.99 and will be released on 15th March 2016. As with all Nendoroid figures, the Link figure will come with interchangeable faces and accessories (Majora, Deku, Goron, Zora, and Bunny Hood masks, as well as a Red Potion and Tatl in this case). It joins the Toon Link figure in Nendoroid's Legend of Zelda collection.
The aforementioned Fox McCloud GameStop exclusive will retail for $79.99 and will be available earlier than the Link figure - on 9th February 2016. The hand-painted statue stands at eight inches tall and is made from resin stone, making each figure "beautifully detailed". If you're tempted, you better be quick, as the statue is limited with only 5,000 of them being produced.
Let us know if you'll be getting your paws on any (or both) of these.
[source gamestop.com, via gamestop.com]