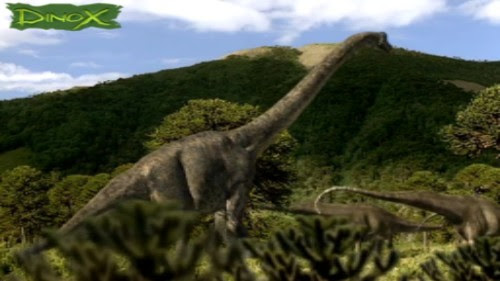 We've often written about the Wii U eShop offering an impressively diverse range of genres in its games, catering to fans of platformers, shoot 'em ups, puzzle games, more platformers...
There have also been some trivia / quiz games, but none have been solely about dinosaurs. Well, that gap in the market will be filled by Dinox, a 'prehistory' trivia game that'll support solo play or up to four players at once. One example given is that a "Tyrannosaurus Rex could have bitten through a car"; we doubt that'd be covered by insurance if it actually happened.
This is being published by Engine Software, with development support from Codix, and will include video to introduce the dinosaurs and over 900 questions; it'll cost $4.99/€4.99 and is set to arrive on 10th December. Engine Software has brought some high-quality content to the eShop - most recently porting Gunslugs 2 to 3DS - so this could be a fun trivia game over the festive season.
Will you be digging up some trivia fossils with this one?