Lightwood Games is a studio that's made its name with word games on smart devices, and has recently been releasing some of its titles on Wii U and 3DS. Word Search by POWGI has arrived on Wii U and 3DS, while Word Party is coming to Wii U soon; its next release has a fairly unique feature, though, in that it'll support all current and future amiibo, both figures and cards.
Word Puzzles by POWGI is due on the 3DS eShop by the end of this year - it'll cost £7.99 / €9.99 / $9.99 - and will support all amiibo for those with a New Nintendo 3DS or a scanner on an older model. That includes figures and cards that aren't even out yet courtesy of simple but clever use of the NFC technology; the game will read the figure or card's nickname and/or owner data and add those words into puzzles.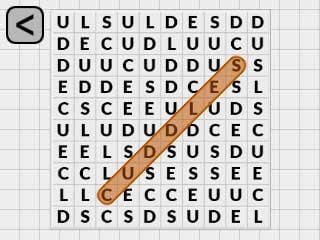 Overall, this word game will have six modes, outlined below from the press release.
Word Maze - Like a wiggly word search! Find the words and solve the maze!
Mixups - A fiendishly difficult anagram puzzle with three words all jumbled together!
One Word - The word search puzzle where there's only one word to find!
Flowers - Plant pairs of letters around the flower to grow six words with a common middle!
Circles - Three overlapping circles hide three connected words. Find the missing letter to unscramble them all!
Crossovers - Crossword puzzles with only one letter missing, which come together to solve a clue!
It seems like a neat extra to include amiibo support in this. Are you a fan of word games, and perhaps tempted to give this a try later in the year?