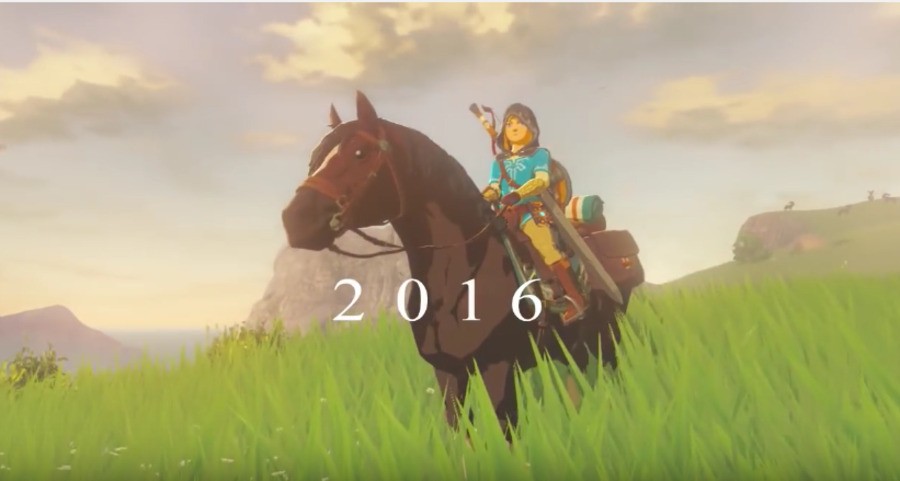 What should we expect of a Nintendo Direct? Megatons, subtle updates, comedy, straight-faced detail, important information? The strength of the format, ultimately, is that is can tackle any and all of these approaches, often within the same presentation. The 12th November broadcasts generally did this, especially in the case of Nintendo of America's effort - Nintendo of Europe was far more straight-laced, while NoA had a quirky sketch in which Bill Trinen stuffed his face with donuts. Flexibility is a key strength of the Direct brand.
Considering the difficulties that Nintendo's faced this year, from a poorly received E3 showing to Satoru Iwata's passing, this was a Direct that at least delivered the goods from a dedicated fan's perspective. The general mood on social media following the broadcasts was relatively happy, and those that voted in our polls seemed fairly pleased too. The majority in each case seemed to enjoy the format and content to varying degrees, and it was easy to predict which announcements would be the most popular - even if we did goof up and put "The Legend of Zelda is Receiving a HD Facelift" rather than adding 'Twilight Princess', most of you naturally knew what we were referring to.
Nintendo deserves credit for garnering a largely positive reaction, especially when we sit back and consider what was actually 'new' in the announcement. We got a number of our predictions right - though were wrong on Minecraft, Monster Hunter X (Cross) and the nature of the release for Twilight Princess HD - yet they were pretty conservative prediction. There was reasoning for that, though - Nintendo is undoubtedly working hard on a transition to its next generation with NX, so needs to stretch out and make the most of content it does have on the way for Wii U and 3DS. With that in mind, let's look at what was new in the most recent Directs, against the context outlined above but also the fact it had been long-awaited and bore plenty of expectation.
In terms of brand new games there were only really two - The Legend of Zelda: Twilight Princess HD (which was leaked a while ago) and Pokémon Picross, the latter of which was one of the less popular announcements overall. Moving on though there was plenty of new content - Splatoon DLC, likewise free content for The Legend of Zelda: Tri Force Heroes, Linkle announced for Hyrule Warriors Legends, yet more amiibo and so on. Some release dates were thrown in too, including one for Star Fox Zero, but all of this was largely expected.
So we saw, once again, how Nintendo can excite its fans with retro throwbacks and by making the old new again. We've highlighted Nintendo's powerful use of nostalgia in the past, and when assessing this Direct that was absolutely at the core of its efforts. We're talking specifically about confirmation of the Dragon Quest VII and VIII 3DS remakes getting localised, and the future arrival of Pokémon Red, Blue & Yellow on the 3DS Virtual Console.
On the one hand the Dragon Quest games have been out in Japan for a while, so this satisfies the clamour from fans in the West, and on the other Nintendo's implementing local Wi-Fi swapping in the Gen I 'mon titles to replace link cables. In a period where Nintendo needs to keep fans happy while minimising its spend and resources for projects, both of these fit the bill of easy wins. They're the definition of no-brainers, and demonstrate once again that Nintendo has the history and capacity (along with partners such as Square Enix with the DQ releases) to fill gaps by dipping into the past.
Let's be fair and acknowledge that arguably the key reveal did show some imagination to surprise onlookers, though. Confirmation of Cloud for Super Smash Bros. caused a bit of a meltdown for Final Fantasy fans, and is a weird one as the character is more readily associated with Sony hardware (for the most part). For all of us discounting some characters from having a chance of being picked on the Fighter Ballot it was a reminder that Sakurai-san and his team are happy to deliver the unexpected. Not many would have predicted that reveal, ultimately, and its impact gave a warm glow to the broadcast's finale.
Pleasingly the broadcast also pointed to the big N getting back on the horse for regular, specialised videos. A Super Smash Bros. Direct / Special Presentation is coming in December, giving us all something to look forward to. The likelihood of that going big and finishing off the game's roster with Fighter Ballot results and DLC release details is high, as it could be a good time - over a year after release - for the curtain to begin to close on that release. For Smash fans that'll be a wonderful occasion.
Overall, the reaction and goodwill towards the Direct broadcasts was pleasing to see. Yes, Nintendo of Europe was still a little stiff and formal, while Nintendo of America brought a lighter touch but also sagged in the middle with its extended focus on well-established and imminent titles. Yet as a return after a lengthy delay, and considering the challenges and restrictions the company is working under in terms of what it can bring to us, it seemed like a job well done.
Ultimately, these Directs turned a few nice pieces of DLC, a HD remaster (and a tiny glimmer of the release of 2016), localised games long since out in Japan and some retro extras into a 45 minute online event. It seems to have been mission accomplished.