Well, there it is. After months of waiting - for once that's not an exaggeration - we have the next full Nintendo Direct. With E3 and then the tragic passing of former President Satoru Iwata - who was very much the figurehead of the series - it was always likely to be a respectful delay before it returned; now, here we are.
The day and timings - 12th November at 2pm Pacific / 5pm Eastern / 10pm UK / 11pm CET - point to a targeting of North America, in particular. Sure, Europeans can tune in just before they settle down for the night, while the broadcast is very early morning in Japan, but in North America it's almost a convenient time. Those that can blag off from work / school early, or take a late lunch on the West coast of the US, can actually realistically try and watch this one. It makes sense, ultimately, with North America being Nintendo's largest market - or perhaps the reasons are something else entirely.
What can be said for sure is that hype is sure to ramp up a great deal for this one - it's human nature to desire something more when it's withheld, so dedicated Nintendo fans are guaranteed to be rather excited. Of course we are, as Nintendo saves many of its best fan-pleasing announcements - outside of E3 - for these very broadcasts. Not too long ago we wrote about the pure desperation some have had for the next Direct; most that read these pages will have yearned for one to some degree.
We'll tackle what we expect to see relatively soon, but it's safe to assume that major releases for the rest of this year will feature, along with - maybe - some release dates for early 2016. Those are the certainties of every Direct, but what drives fans crazy are the prospects of what else could come. Surprises and previously unannounced goodies are always on a Nintendo fan's mind.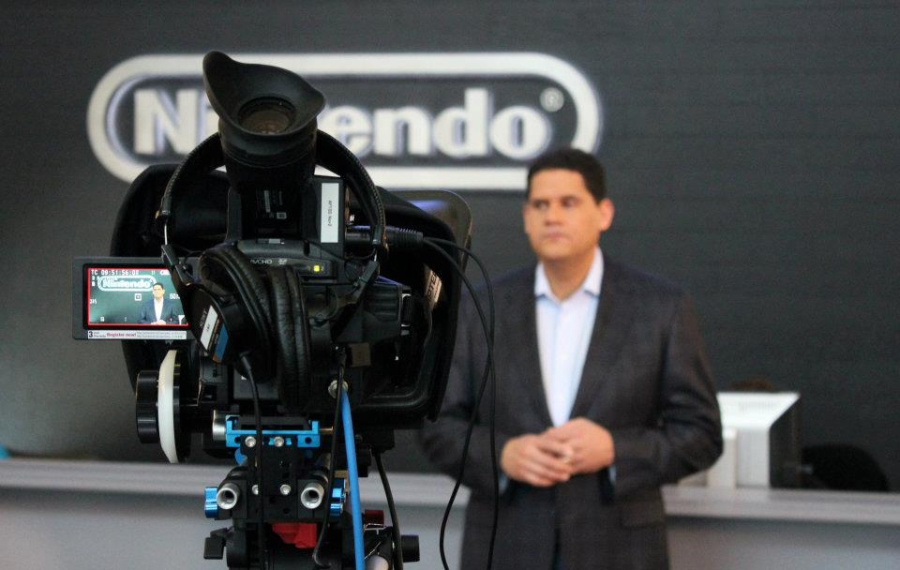 It's here that caution and those aforementioned deep breaths are required. We've joked in the past (and the article linked above) that someone, somewhere, makes up a Direct rumour roughly once every few days - or so it seems. Looking at our own forums we've seen that one such 'leak' a few days ago - originating on 4Chan, of course - stated the Direct would be on 12th November. Uh-oh, now it must be real, right?
No. In fact, having looked over the list from the 'leak' we're 99% sure of the opinion that it's made up; no-one knows it all, so we always leave that 1% in doubt. Like so many leaks - also applicable to pre-E3 - it has just enough realism to be possible, before throwing in its curveballs to try and guess at those aforementioned surprises that we love so much in a Nintendo Direct broadcast. It's the classic strategy of including the obvious, throwing in release dates previously rumoured in retail listings, and then predicting a new F-Zero or remaster.
That's why we don't report these, as we don't know whether the original author's uncle actually works for Nintendo. Rumours are a tricky business that require a mix of judgement and trust in a source, so naturally we report some, but we typically dodge Nintendo Direct leaks even if they happen to have guessed the right date.
Beyond rumours there's general hype, and this Direct will have quite a bit of pressure on it. It'll be the first to be shown since Iwata-san passed away, it carries months of expectation and - beyond all of that - needs to give Wii U and 3DS fans some content to get really excited about. That's a lot of pressure, and we should brace ourselves for the real possibility that it won't deliver on all fronts.
Directs rarely do, in fairness, and Nintendo can never possibly please everyone and all of their desires. For all of us a balance is needed between being legitimately excited and with our glasses half full, while also maintaining some realism in what we expect, and acceptance if we get five minutes covering a Holiday release when we're gasping for something new.
Ultimately, a Nintendo Direct is always pleasing, even if the degrees of excitement vary with each one. This one will be interesting in any case, to see whether it's the usual format or a little shaken up; there'll be curiosity around any segments from Kyoto, too. Will Shigeru Miyamoto be the face of Nintendo Direct, or will Kimishima-san surprise us all and step in as the company President? Our money would be on the former.
Regardless of what reveals and release dates this will deliver, it'll give Nintendo fans a welcome shared event and buzz once again. Outside of E3 - and Miiverse for those using it - there aren't many opportunities to simply nerd out over Nintendo with thousands of others with the same love for the company and its games. That's why we loved a new Direct every 4-8 weeks in the past, as it was a communal online gathering, even if some of the broadcasts were lower key or focused on one specific title. In that regard we truly hope this is the start of a fresh regular run of broadcasts, and this writer's looking forward to the buzz in our live chat when it all goes down and we watch together; it's genuinely a highlight of this 'job' writing about Nintendo.
Whatever the reaction to the Nintendo Direct on 12th November, we'll simply be delighted to be sharing it with fellow fans.