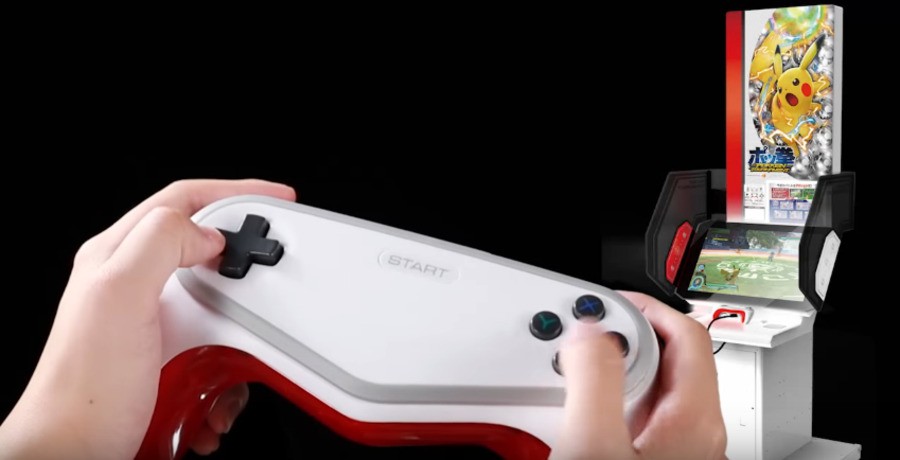 Pokkén Tournament was, for quite some time, the cool arcade that seemed destined to be a Japan-only release. Then there was confirmation it would come to the US at a limited number of locations, before wishes were fulfilled and it was confirmed for a Spring 2016 arrival on Wii U in the West. When you see the controller above and switch it out for a GamePad or Pro Controller, it's no wonder that many thought it was destined for Nintendo's home console.
Though the release is still a little while away, we thought we'd share the latest trailer for the arcade to provide a timely hype reminder. The following was published to promote the arcade and its current Halloween update.
When you look at the official website it provides hope that developer Bandai Namco may offer decent ongoing support once this comes to Wii U. In addition to the current Halloween content (stage image below) there have been major updates to tweak and improve gameplay, somewhat reminiscent to the approach with first-party games like Splatoon and Super Smash Bros..
Are you still excited about this one coming to Wii U in 2016? Let us know.