3D Sonic the Hedgehog 2 has arrived today in North America and Europe, along with Game Gear and SEGA Genesis themes that are only out in NA so far. It's another pleasing day for fans of SEGA retro games and systems that happen to own a 3DS.
You can see the Game Gear theme in a tweet we shared earlier this week, while there's also a screen of the Genesis option which plays the famous "SeeeeGaaaaa!" startup noise - both are $1.99.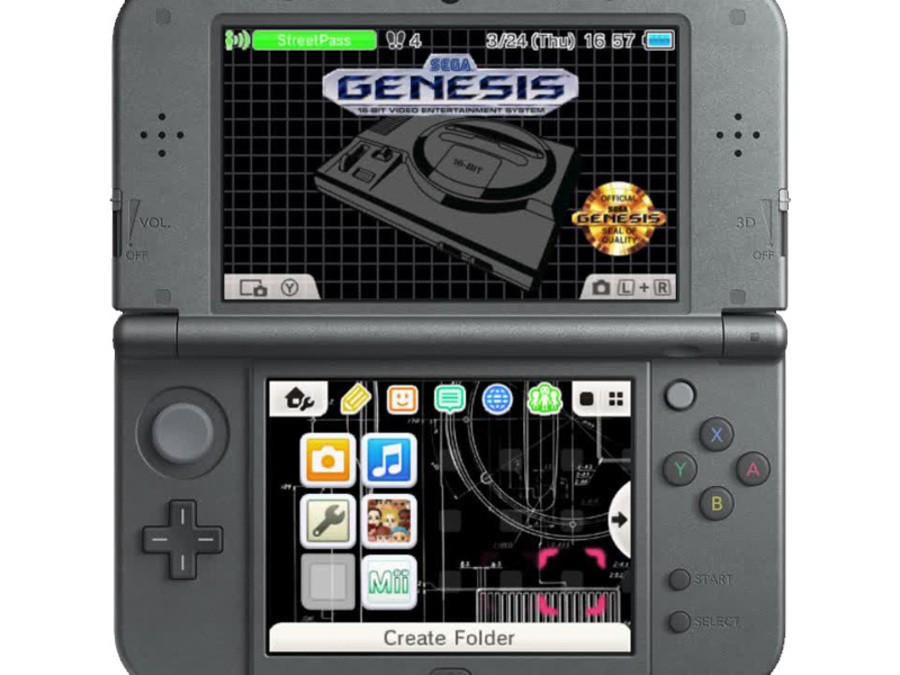 In addition to those SEGA has confirmed that six more retro system themes will come to the 3DS in the West in the coming months, covering well-known and some slightly obscure hardware. These are as follows:
Sega Master System
Sega Mark III
Sega Saturn
Hi-Tech Sega (80s style Japanese arcade machine)
Sega SG-1000
Sega Dreamcast
All eight of these themes will also come to Europe, with release details "coming soon".
Which of these themes are you planning to buy, and are you on the Sonic 2 bandwagon this week? Let us know in the comments.