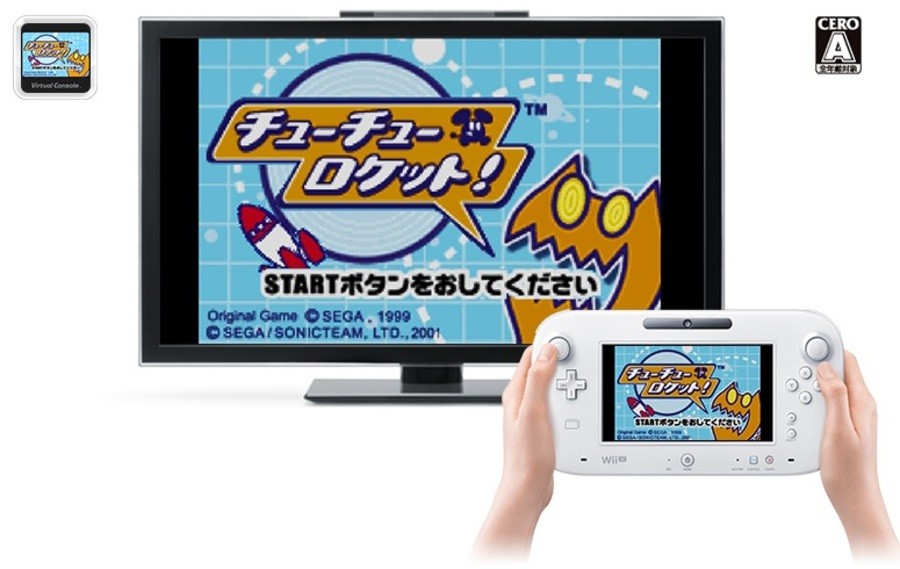 Around the turn of the millennium when Sonic Team was in its prime with releases such as Sonic Adventure and Phantasy Star Online, Nintendo's Game Boy Advance was fortunate enough to receive a port of the Dreamcast title, ChuChu Rocket!
Released in 2001 alongside the launch of Nintendo's latest portable system at the time, the action puzzler from Yuji Naka - the creator of Sonic the Hedgehog - required players to direct space mice (known as ChuChus) around stages and into rockets by dropping directional arrows on the board before space cats (known as KapuKapus) caught them.
Now, in exciting news, the GBA version of the game will be making a return to Japan later this month on 21st October, with a digital release on the Wii U Virtual Console. The title will be priced at 720 yen and require 200 MB to download.
The Game Boy Advance version of the title includes the original 100 levels as well as 2,500 user-submitted levels from the online service. There is also a brilliant single-cartridge multiplayer mode included which is unlikely to be accessible in the Virtual Console version of the game.
Tell us in the comments if you're excited to see the return of ChuChu Rocket! and if you would like the Virtual Console edition of the game to receive a western release.
[source nintendo.co.jp, via seganerds.com]