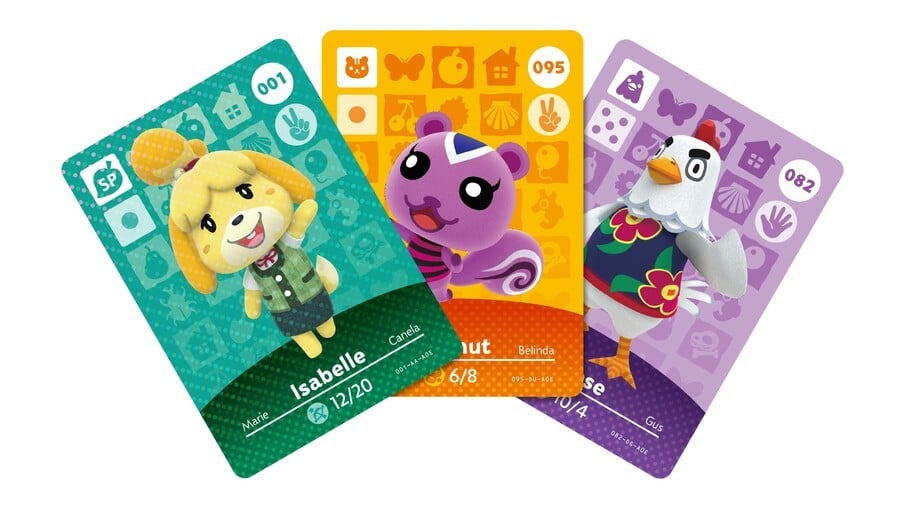 It's clear that amiibo is a true highlight for Nintendo's business at the moment, with over 20 million units shipped in a little under a year. When you consider the stock issues that were prominent in the early months, particularly, it's evident that it's a product that's truly taken off for the company.
This was shown off in various ways in Tatsumi Kimishima's début President's Presentation. Updates on recent additions to the range were interesting, such as 400,000 Yarn Yoshi figures shipped since their release, and a whopping 8.6 million individual Animal Crossing amiibo cards; we should bear in mind that some are packaged with Animal Crossing: Happy Home Designer, and others are in blind packs of three. Demand for the cards was so high - particularly in Japan - that the second series of cards was delayed to allow more production of the first batch. Series two of the cards has now been launched in Nintendo's homeland.
When you add the impact of the cards, the overall picture is of the amiibo range gaining momentum.
In a positive for Nintendo this is also translating into an improved split between regions, with Japan, Europe and Other Regions (the main country of which is Australia) gaining in their shares of sales.
Kimishima-san also presented updated charts for the most popular amiibo, showing some interesting trends between territories.
Some intriguing results, overall, and indications of the continuing appeal of amiibo. It'll be fascinating to see whether Animal Crossing: amiibo Festival - despite a cool reaction to it from various corners of the web - catches on in a notable way when it hits stores.
Let us know what you think of these various details in the comments below. Is your favourite amiibo doing well in Nintendo's own charts, and do you think amiibo cards will continue to be a big part of the range in future?
[source nintendo.co.jp]