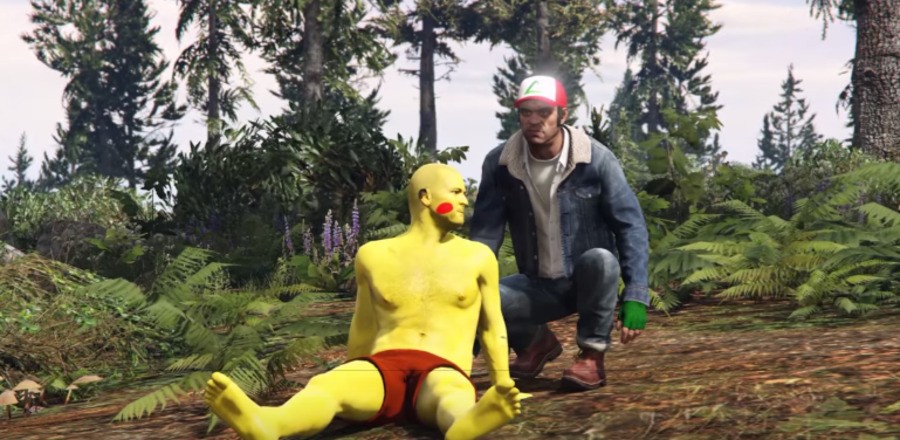 Pokémon and Grand Theft Auto V might not have much in common in terms of gameplay, but that hasn't stopped a dedicated fan from painstakingly recreating the intro of the former using the excellent Director Mode of the latter.
You can watch the entire thing below, and we've included the side-by-side comparison so you can see just how faithful this amazingly bizarre creation really is.
We've even popped in the outtake video at the bottom, just because we can't stop laughing at it. Enjoy.